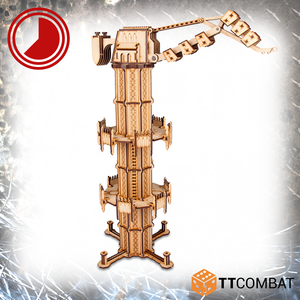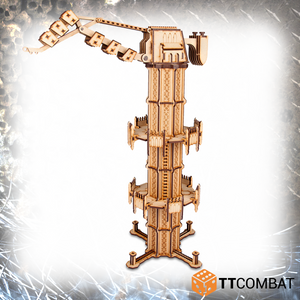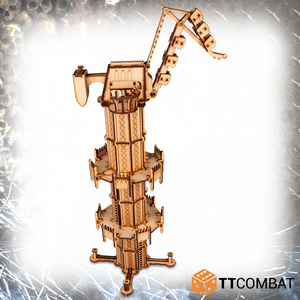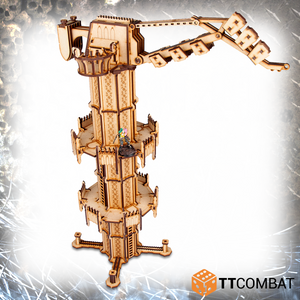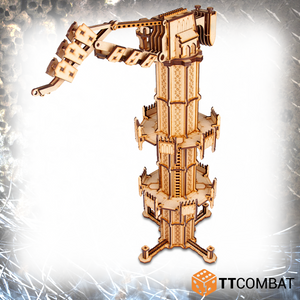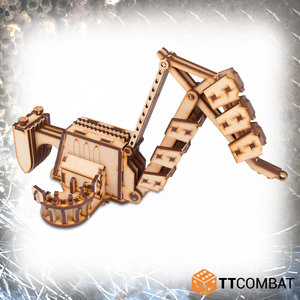 ***LAST CHANCE TO BUY! ONCE THIS IS OUT OF STOCK, IT'S GONE FOREVER!***
When you need to pick something up and move it, you get an ogre. When you want to pick something up and lift it multiple storeys, you get ogres to drag in a crane.
Compatible with both our Sci-Fi Gothic range and our Industrial Hive range, the Mecharium Crane is a great addition to your gaming board. Not only is the top able to rotate, you can also change the position of the boom arm as well! The future of scenic cranes has arrived, and it's fully articulated. 
This kit is made from 3mm MDF, easy to put together and looks great on the tabletop. Great scenery to use with modern and futuristic 28-35mm wargames.
Model supplied unpainted and requires assembly. We advise using PVA glue for the best results. Any miniatures are for scale only and not included.
WIDTH
DEPTH
HEIGHT
Dimensions
19cm
19cm
42cm
Instructions
Download