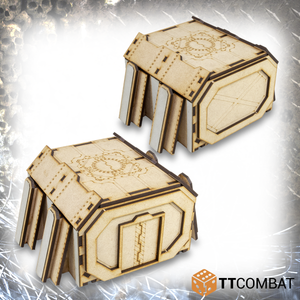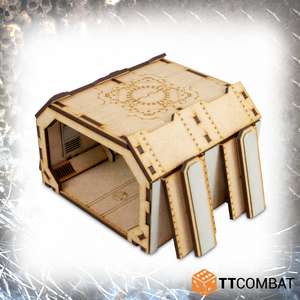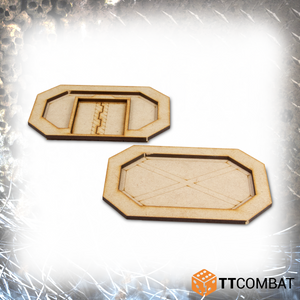 Fortified Bunker Straight Section
***LAST CHANCE TO BUY! ONCE THIS IS OUT OF STOCK, IT'S GONE FOREVER!***
Sometimes the best tactical option is to move in a straight line in a particular direction. The Fortified Bunker Straight Section allows you to do just that, but in the safety of a reinforced corridor, giving your troops literal minutes of not getting shot at.
The Fortified Bunker Straight Section is designed to work with all our Fortified Bunker sections, as well as our Fortified Trench sections, providing you with a whole bunch of options with which to make an expansive bunker system.
Please note that this is designed to be used in tandem with our other Fortified Bunker kits and only comes with a single end cap of each type, enough for this kit to make a single double length bunker building.
Made from 3mm MDF and 1mm greyboard, the kits are easy to put together and look great on the tabletop.
Models supplied unpainted and requires assembly. We advise using PVA glue for the best results. Comes with two end caps, one door and one bulkhead.
WIDTH
DEPTH
HEIGHT
Dimensions
11cm
12cm
8cm
Scale
28-32mm
Instructions
Download