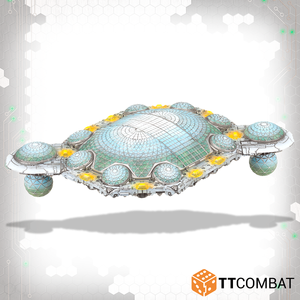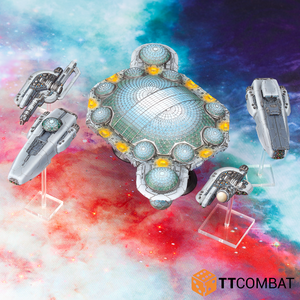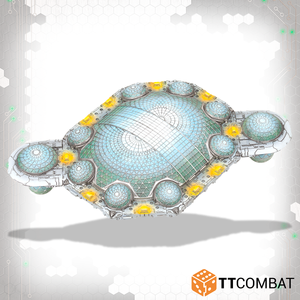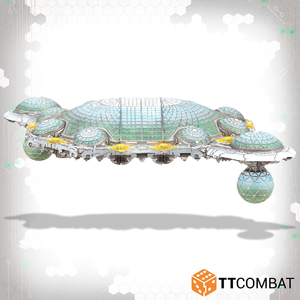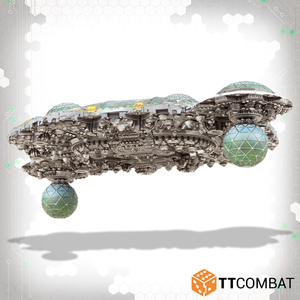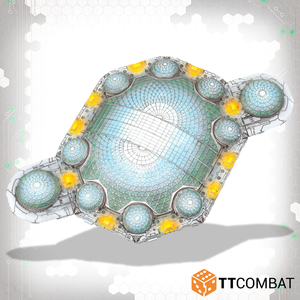 Astrobotanical Lab Space Station
With limited space on the ground, and harsh environments, it's no wonder that a large amount of food is grown off-world.
With what is possibly the prettiest space station you've ever seen, the Astrobotanical Lab is here to add a little variation to your table! The Lab is fully of organic goodies, the bloom of which spreads to nearby space, which is perfect to hide your ships in!
The Astrobotanical Lab is modular set which is fully compatible with the Modular Space Stations so you can assemble this on its own or combine the sets to make some really out-of-this-world designs. From tiny satellites to huge floating fortresses, the sky's the limit!
Space stations are integral to many scenarios in Dropfleet Commander - highly appropriate for the game's orbital combat setting!
Contains 1 resin miniature with 1 plastic Dropfleet Commander base and flight stands.
Resin miniatures supplied unpainted and unassembled. This kit will require cleaning and assembly, and could need some small holes filled. Other ships and gaming mats are for scale purposes only.