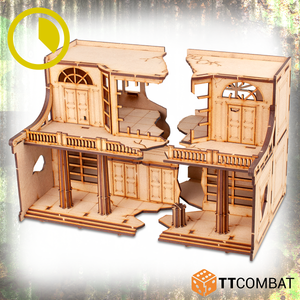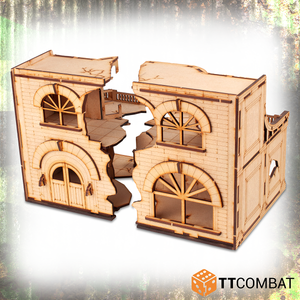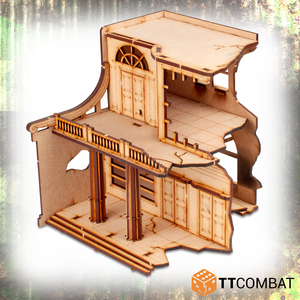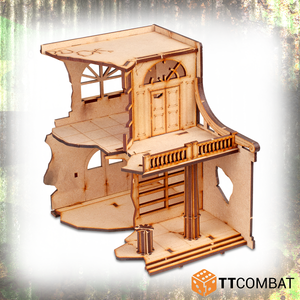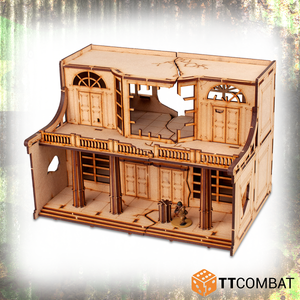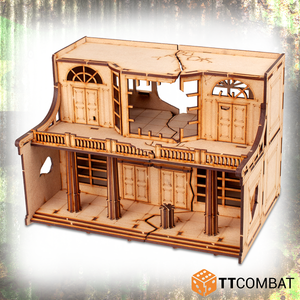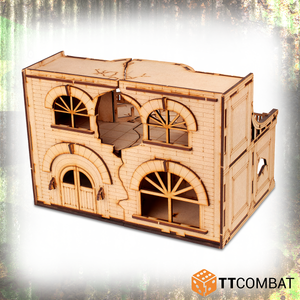 ***LAST CHANCE TO BUY! ONCE THIS IS OUT OF STOCK, IT'S GONE FOREVER!***
"You know, fightin' in a broken theatre offers a lot of difficulties."
I do love going to the movies but sadly we have two problems. The current pandemic has made this super hard. This coupled with the fact the theatre is slightly destroyed is a bit problematic.

The façade of the broken theatre is truly something behold. Breath-taking and glorious, this is sure to distract the enemy from your troops approaching in mass. Take the battle to them in the streets! Right outside the theatre and the best is the cameras are already rolling. So many places to hid inside with great vantage points of the street.

Model supplied unpainted and requires assembly. We advise using PVA glue for the best results. Any miniatures are for scale only and not included.
Dimensions

WIDTH
DEPTH
HEIGHT
Broken Theatre
260mm
180mm
185mm
Instructions
Download