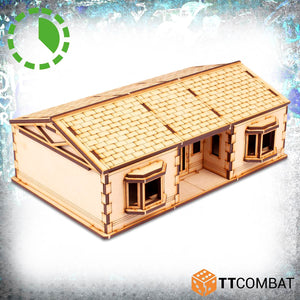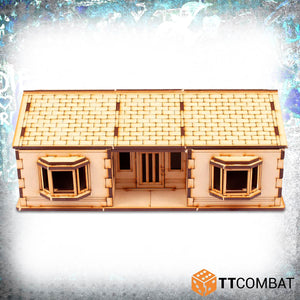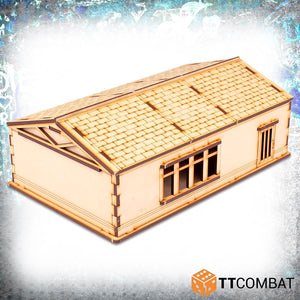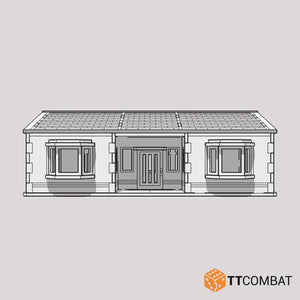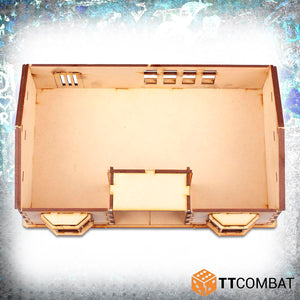 "Aww the sign said beware of the dog but look at this adorable little fluffball...oh and your names fluffy! I could just eat you up"

"Funny that, Fluffy's mother is thinking the same thing"

*Growl*

Furry and ferocious by name, quaint and idyllic by nature, The Coyote Manor is the perfect slice of suburban life. This kit has a removeable roof for easy access during gaming and a porch that's perfect to duck for cover from that pesky neighbour. 
The Coyote Manor is made from 3mm MDF, is easy to put together and looks great on the tabletop. Great scenery to use with modern 28-35mm wargames or diorama's.
Model supplied unpainted and requires assembly. We advise using PVA glue for the best results. Any miniatures are for scale only and not included.
Dimensions:

WIDTH
DEPTH
HEIGHT




254mm

156mm

92mm

Instructions
Download