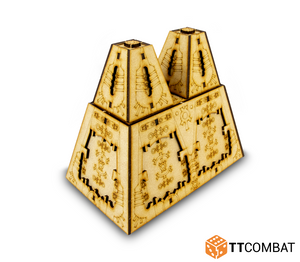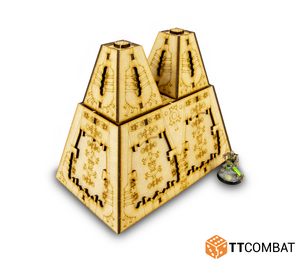 ***LAST CHANCE TO BUY! ONCE THIS IS OUT OF STOCK, IT'S GONE FOREVER!***
The Cyber Megalith B is made from 3mm MDF.
It is easy to put together and looks great on the tabletop. Great scenery to use with 40k and other 28-35mm wargames.
Model supplied unpainted and will require assembly. We advise using PVA glue for the best results.
Any models shown in the photos are for scale only and not included.
WIDTH
DEPTH
HEIGHT
Dimensions
20cm
12cm
17cm
Instructions
Download
Weight
0.5kg