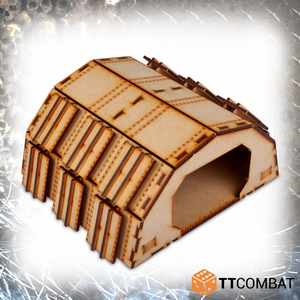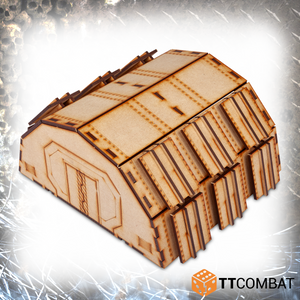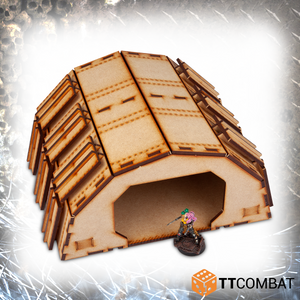 Due to the short life expectancy of a standard infantryman, the fortified barracks is usually in much better condition than the rest of the fortified system. Despite the possibility of never needing to use it, infantrymen are required to keep their bed clean and made at all times. Failure to adhere to these regulations will result in summary execution for damaging squad morale.
The Fortified Barracks is designed to work with all our Fortified Bunker sections, as well as our Fortified Trench sections, providing you with a whole bunch of options with which to make an expansive bunker system.
Made from 3mm MDF and 1mm greyboard, the kits are easy to put together and look great on the tabletop.
Models supplied unpainted and requires assembly. We advise using PVA glue for the best results.
WIDTH
DEPTH
HEIGHT
Dimensions
20cm
18cm
10cm
Scale
28-32mm
Instructions
Download