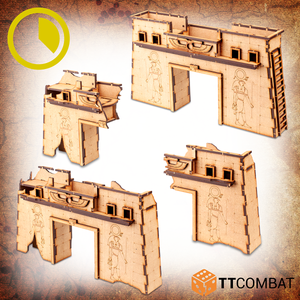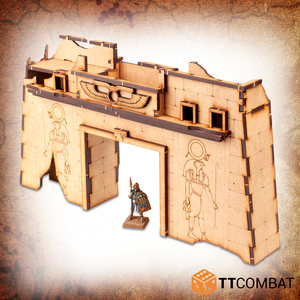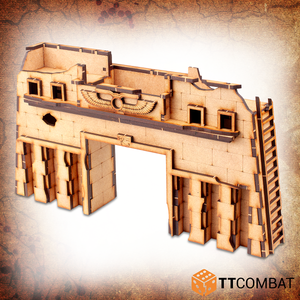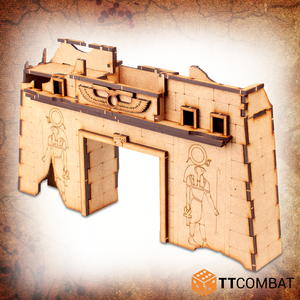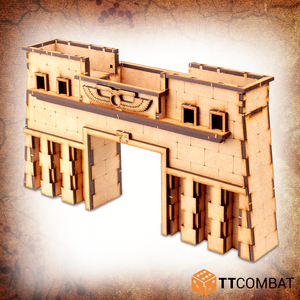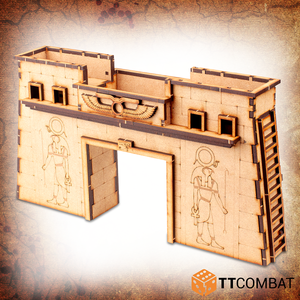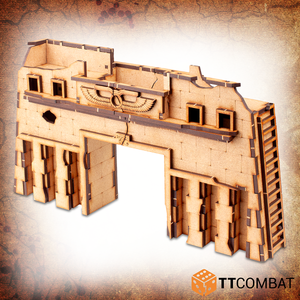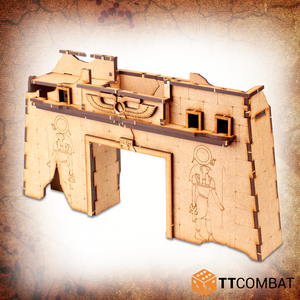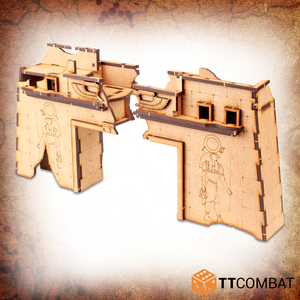 ''To the GATES! pretend we didn't forget the walls''.
Gatehouse! Windows! Horus! The Gateway of the Damned is your entry into fantasy scenery. This set of three separate gateway buildings make multiple entrees into your town. Three Gates in Four separate shapes make a great set for expanding your fantasy board, or a fantastic starting point for a fantasy city. The two part ruined gate can even be left split as a ruin or combined together to form a complete third gateway!
This kit is made from 3mm MDF. It is a great piece of scenery to use with 28-32mm games.

Model supplied unpainted and requires assembly. We advise using PVA glue for the best results. Any miniatures are for scale only and not included.


WIDTH
DEPTH
HEIGHT
Dimensions

275mm

47mm


149mm

Instructions
Download