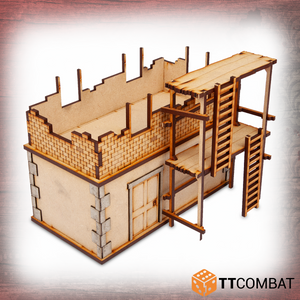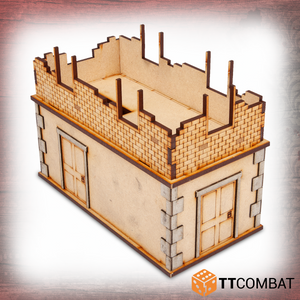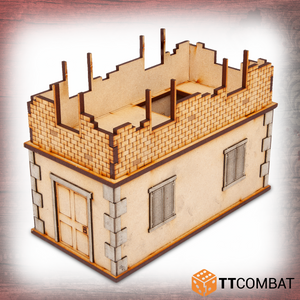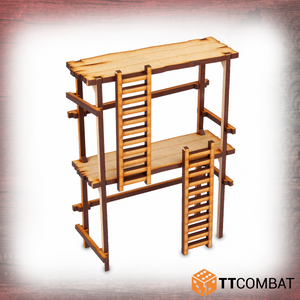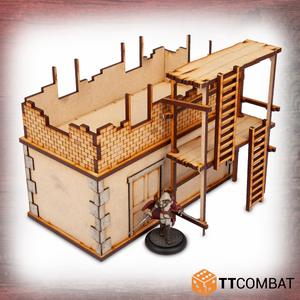 Partially built buildings are a magnet for thieves in the night, aiming to steal back materials and tools they sold that day. Activity in the night inevitably draws others: Rashaar cultists hunt for slaves, Patricians hunt for sport, Strigoi hunt for blood. No end of characters haunt these buildings in the night. With the amount of blood these walls get drenched in it's a wonder any get finished at all.
The Part-Built Casa Bianca comes with one building with detachable floor and one 2-storey scaffolding.
Made from 3mm MDF and 1mm greyboard, the Part-Built Casa Bianca is great scenery to use on the tabletop for Carnevale and other 28-32mm games.
Model supplied unpainted and requires assembly. We advise using PVA glue for the best results. Miniature not included and for scale only.
WIDTH
DEPTH
HEIGHT
Dimensions
15cm
8.5cm
11cm
Scale
28-32mm
Instructions
Download