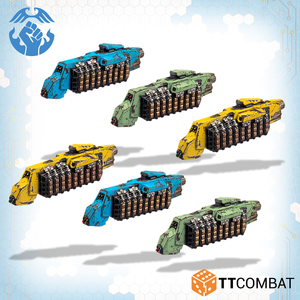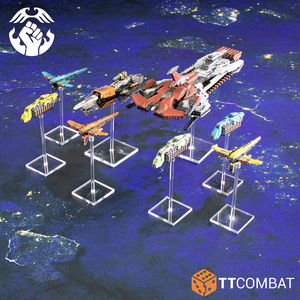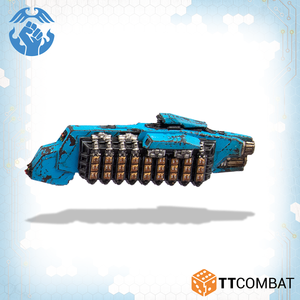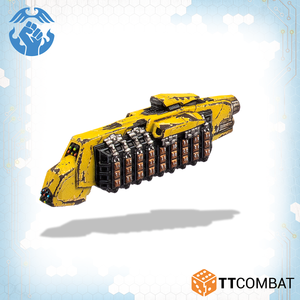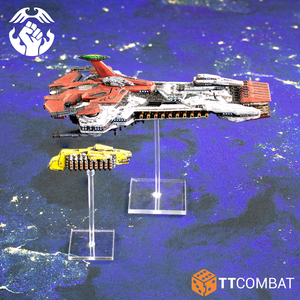 Though lacking in military resources, most fleets scattered by the Scourge invasion had a high proportion of merchantmen - rightly more likely to run than engage. Forced to be inventive, ragtag Resistance groups sought to repurpose civilian vessels to military ends. Haulers often make poor gun platforms but offer capacious internal holds. When combined with 'repurposed' shuttles, yachts and small transports, a formidable weapon can result: the Detonator, a hive of remote-operated, explosive-packed fire ships. The most common vessel is a Seneca class - unweildy and utilitarian, it offered pre-war traders the largest storage for the lowest cost, although many other patterns are in service in this unlikely role.

Crewing a repurposed flimsy brick fizzing with improvised time bombs is not for the sane and/or skittish. These individuals are treated with wary respect when on shore leave, notable in the bar due to singed hair - if they've survived to douse their burns in booze. In the service of Kalium, Detonators are employed in an altogether more sinister, regimented fashion, which says a lot of how much the Kabal values flesh and blood.
This set contains 6 Resistance Seneca Detonators. Its chunky design shows an indomitable design ethos - this thing isn't going to be interrupted!
Cast in a single piece, the model has fine detail and the angular armour plates for which the Resistance are well known. A Seneca Detonator has traded its cargo storage for explosives, able to send out loads of Fire Ships to enemy vessels. Of course a ship so full of bombs isn't going to go down quietly - it'll explode on death, causing a much bigger blast than other ships its size!
Contains 6 resin miniatures and plastic Dropfleet Commander bases and flight stands.
Resin miniatures supplied unpainted and unassembled. This kit will require cleaning and assembly, and could need some small holes filled. Other ships and gaming mats are for scale purposes only.