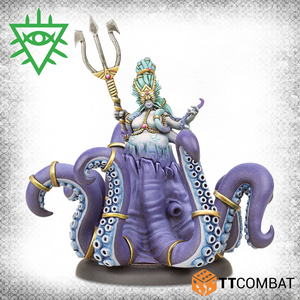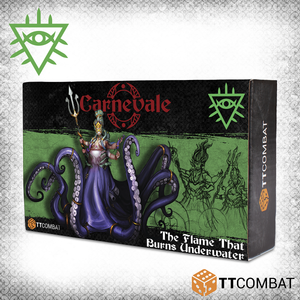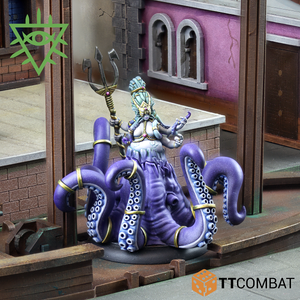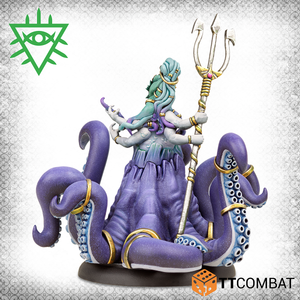 The Flame That Burns Underwater
The Flame That Burns Underwater is an agent of the Rent in the Sky. Also known by the name given to her by Mother Hydra: Aphoom-Keh, the mistress of the ocean commands lead over her forces. Any unfortunate enough to encounter the Flame are unlikely to survive, either being battered by her monstrous tentacles, or torn apart by her magical abilities.
This set contains the Flame That Burns Underwater. This monstrous Leader for the Rashaar brings a bit of everything to your gang. With giant tentacles that can harm anyone and everyone in range, it's hard to surround her. As a powerful Mage, Mother Hydra's envoy to Venice is able to deal with any attackers that are foolish enough to try!
Contains 1 resin miniature and 1 plastic base. Cobblestone bases pictured not included.
Resin miniatures supplied unpainted and unassembled. This kit will require cleaning and assembly, and could need some small holes filled.