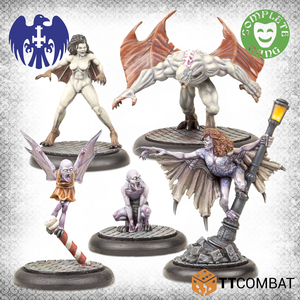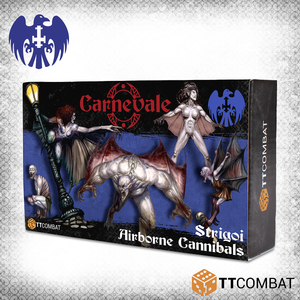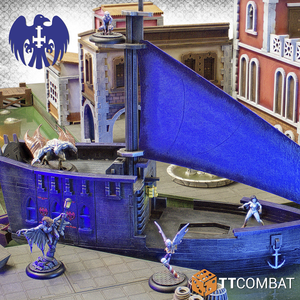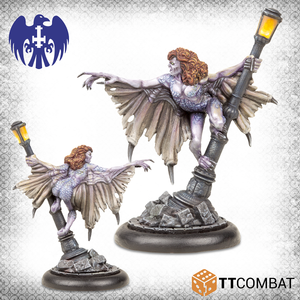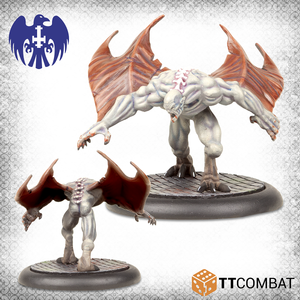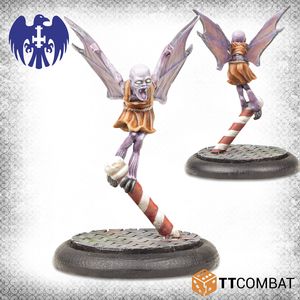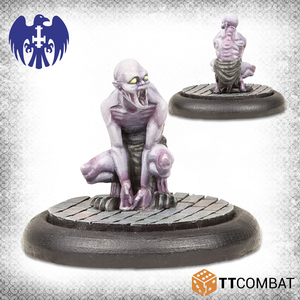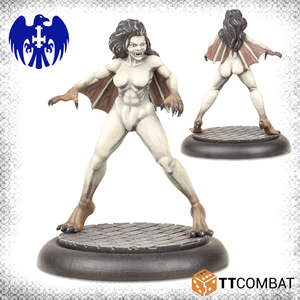 Strigoi are what they eat, and these Strigoi have been eating other Strigoi. Developing into cannibalistic animals, these beasts lose their senses, replaced with a carrion-like ferocity and mutating, avian bodies.
This box contains a complete Strigoi gang, one from the skies! A Stryha Crone leads the group, flying about the city and blending in with her surroundings. Two Harpies are the smallest of the group, children that have been turned feral after receiving the Blood Kiss. A Strige is slightly more sane, but even more deadly. Finally a monstrous Strzyga shows what happens when cannibalism goes too far, unlocking the beast inside every Strigoi.
Contains 5 resin miniatures and 5 plastic bases. Cobblestone bases pictured not included.
Resin miniatures supplied unpainted and unassembled. This kit will require cleaning and assembly, and could need some small holes filled.