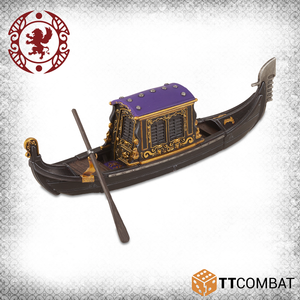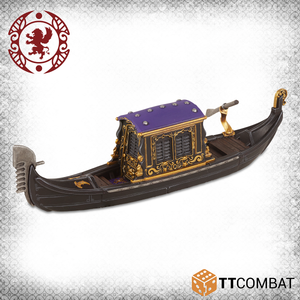 You'd think you would be safe in a Gondola with a cabin to hide in wouldn't you...? Maybe not...
The Cabin Gondola is the perfect way to navigate the Venetian waters or just as a fancy scenery piece.
They also make perfect arenas to duel other Carnevale characters in 1 v 1 combat.
Resin miniatures supplied unpainted and unassembled. This kit will require cleaning and assembly, and could need some small holes filled.