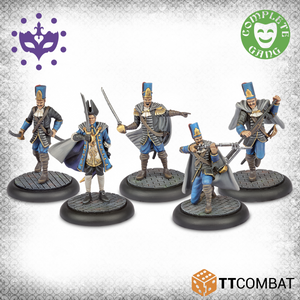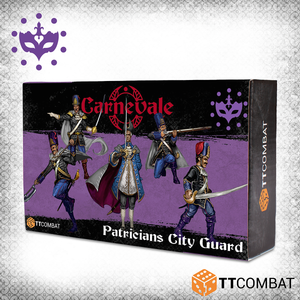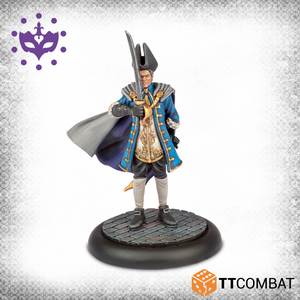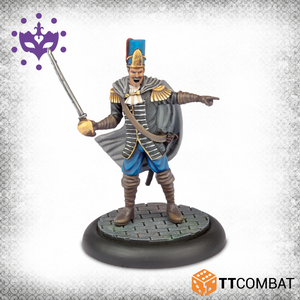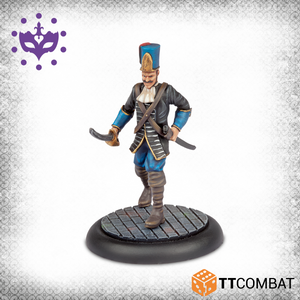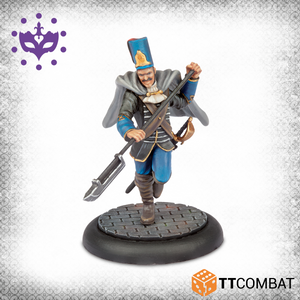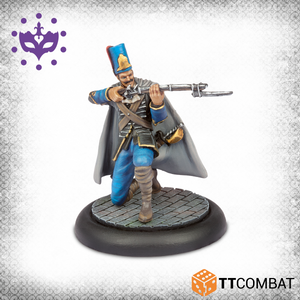 Part police force and part armed forces, the City Guard of Venice are tasked with protecting the populace. However, every person has their price, and the Guard are no different. So deep in the pockets of the Patricians, they're a shell of their benevolent past.
This box has a complete entry gang for playing the City Guard. The Guard Commander is a solid Leader, and the Captain of the Guard is a great Hero choice for the faction. Two Soldiers of the Guard and a Marksman of the Guard complete the force. The City Guard are great for players looking for high protection and a strong command structure.
Contains 5 resin miniatures and 5 plastic bases. Cobblestone bases pictured not included.
Resin miniatures supplied unpainted and unassembled. This kit will require cleaning and assembly, and could need some small holes filled.