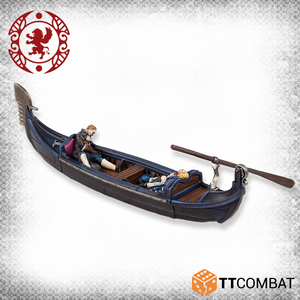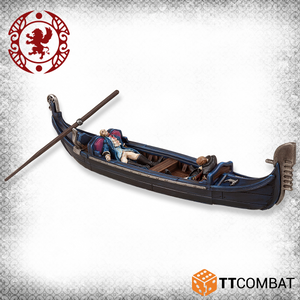 "Once the job is done, put them in the boat, let them float out to sea where they will never be found again"
An ideal transport for a strigoi, always carrying a light snack .

They also make perfect arenas to duel other Carnevale characters in 1 v 1 combat.
Resin miniatures supplied unpainted and unassembled. This kit will require cleaning and assembly, and could need some small holes filled.