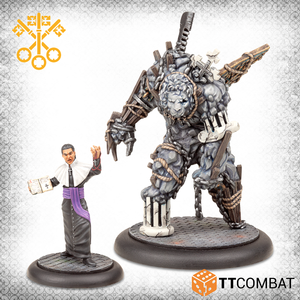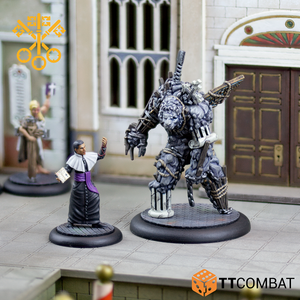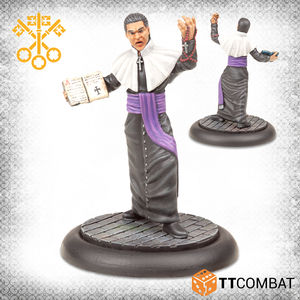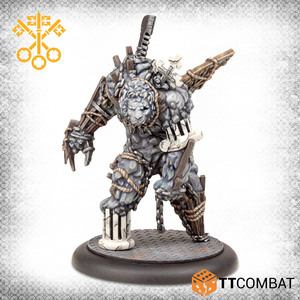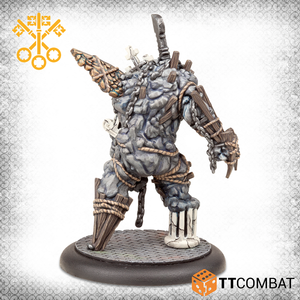 Golgotha & Summoner Priest
First created by Father Cesta, the Golgotha is summoned from the city, binding a spirit into Venice itself, using the cobbles and stones to unleash its rage.
The Golgotha is a massively powerful beast. Made of stone and powered by the Vatican's magicks, a Summoner Priest binds the construct and helps to direct it over the course of a battle.
Both the Golgotha and Summoner Priest are Hero choices - one brings subtle magic and control, and the larger one has 6 Attack, 7 Protection, and massive Stone Fists. Ouch!
Contains 2 resin miniatures with 2 plastic bases. Cobblestone bases pictured not included.
Resin miniatures supplied unpainted and unassembled. This kit will require cleaning and assembly, and could need some small holes filled.