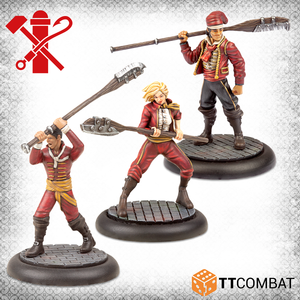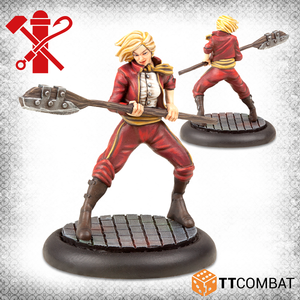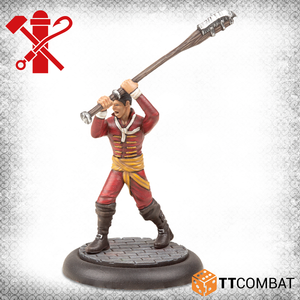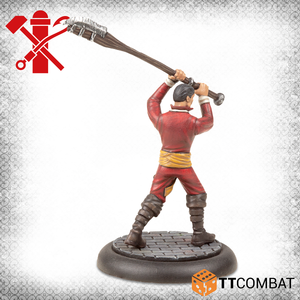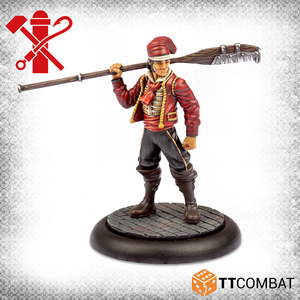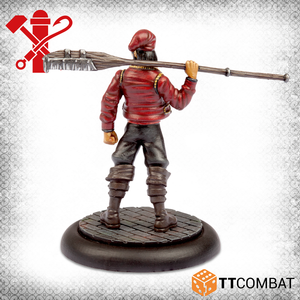 There's nothing quite as relaxing as a peaceful gondola ride along the canals. Although make sure to have a gondolier with a bladed oar: this is no peaceful gondola ride!
Armed with bladed oars, the gondoliers of Venice take no funny business on their gondolas! At home in the water, they can attack submerged enemies from a distance while skilfully sculling their gondolas around the board. As a Henchman choice they add power, reach, and more gondolas to your Guild gang.
Contains 3 resin miniatures with 3 plastic bases. Cobblestone bases pictured not included.
Resin miniatures supplied unpainted and unassembled. This kit will require cleaning and assembly, and could need some small holes filled.