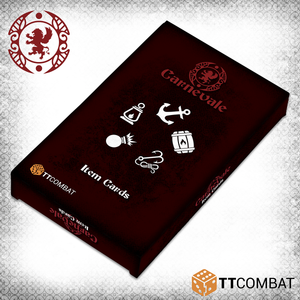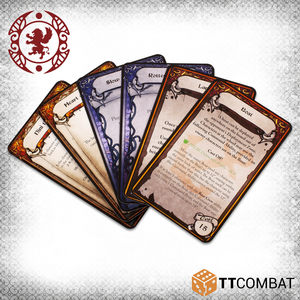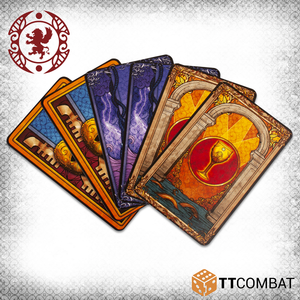 It'd be foolish to venture out into the streets of Venice without a little protection. The Rentlight illuminates the most nefarious deeds, and it's better to come prepared. 
This deck of cards contains three sets: Equipment, Artifacts, and Ill tides.
Each adds something new to gang building, from gondolas to row and single-use grenades through to powerful and unique relics. There are even cards for making your gang a little worse: the Ill Tides are washing in to level the playing field!
Made from high quality playing card material, these cards are oversized at 100mm x 60mm, which fit in sleeves available here. Contains 33 cards.