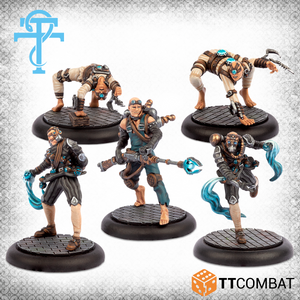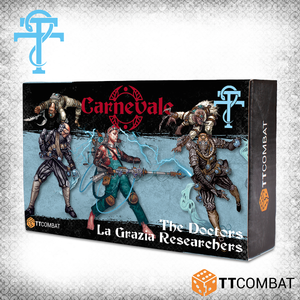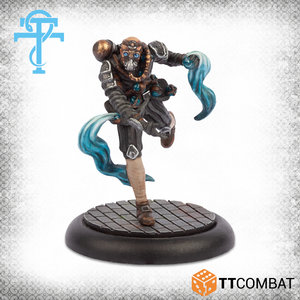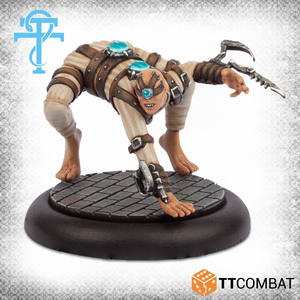 The tiny island of La Grazia is owned by the Doctors of the Ospedale. The experiments done on the isle are unknown to most, but explosions can be heard all the way across the lagoon, and bright arching energy crackle from there, lighting up the night sky.
A La Grazia force of Doctors eschews the traditional Madmen and magic that many Doctors gangs are known for. Instead, the two Alchemist Doctors take to battle in a more head-on way, throwing caution out the window in favour of explosive grenades. The Electron Cannoneer trades personal safety for arching power that can hit multiple enemies, and the three are accompanied by two Carrion, whose Implanted Tools help them to climb and steal!
Contains 5 resin miniatures and 5 plastic bases. Cobblestone bases pictured not included.
Resin miniatures supplied unpainted and unassembled. This kit will require cleaning and assembly, and could need some small holes filled.