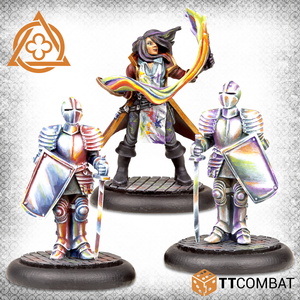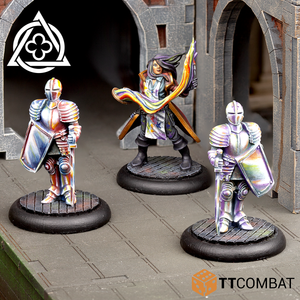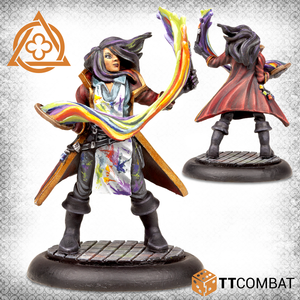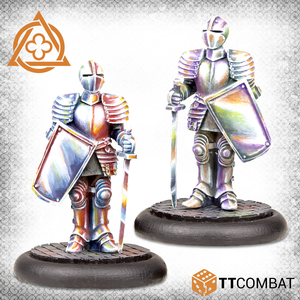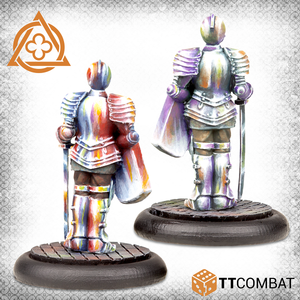 The Artist Maria Fioritura & Painted Protectors
Venice is home to many artists, but almost none of those are part of the Gifted. The Artist Maria Fioritura however has been affected by the rent and is now capable of bringing her paintings to life!
Maria Fioritura is one of the Gifted, people granted mysterious powers by the Rent in the Sky. Maria is a skilled artist, able to paint up her own Painted Protectors. These gesso guardians are incredibly tough knights, they're water soluble. Maria herself is a powerful mage, with access to 3 different disciplines as well as her own Creative Creation spell to summon her Painted Protectors.
Contains 3 resin miniatures and 3 plastic bases. Cobblestone base pictured not included.
Resin miniatures supplied unpainted and unassembled. This kit will require cleaning and assembly, and could need some small holes filled.