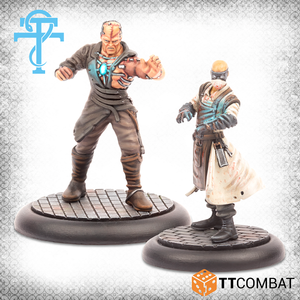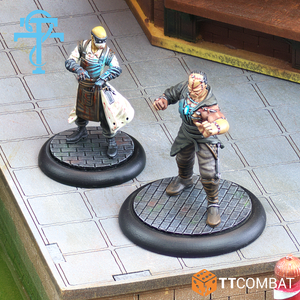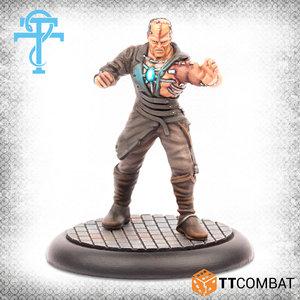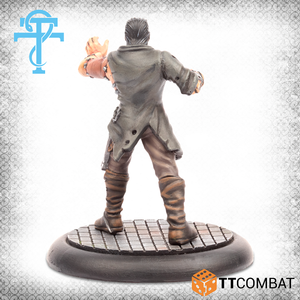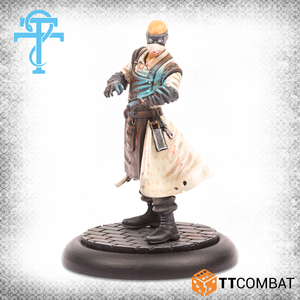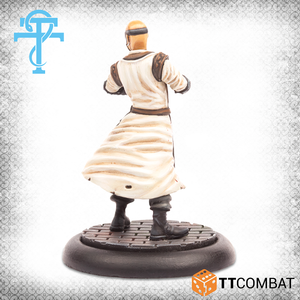 Morgue Doctor & The Being
One of Grand Master Faust's grandest plans for the Doctors of San Servolo is to find a way to reverse the passage of time - the key to immortality. The Being is the first step on the way to that goal. Using crackling magical energy, this experiment has brought the dead back to life, although it seems to be mostly a fluke, since the Morgue Doctors haven't been able to recreate the conditions since.
The Morgue Doctor and Being work well together as a pair. The Morgue Doctor provides a vital support role, able to heal the Being and other friendly characters, while not getting too stuck into the fight. The Being however will get stuck right in! A unique character, the Being is strong and tough. With loads of Life Points and a great Attack value, Doctors players looking for a true offensive champ need look no further.

Contains 2 resin miniatures and 2 plastic bases. Cobblestone bases pictured not included.
Resin miniatures supplied unpainted and unassembled. This kit will require cleaning and assembly, and could need some small holes filled.