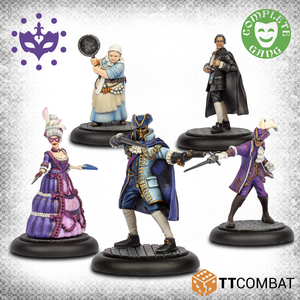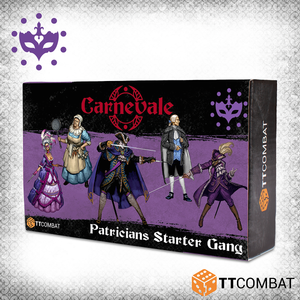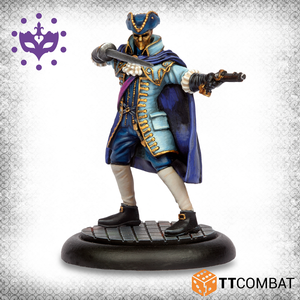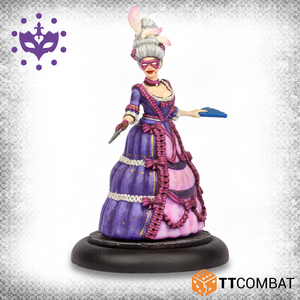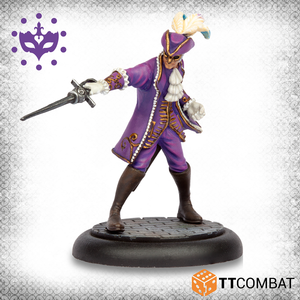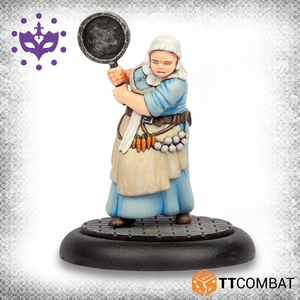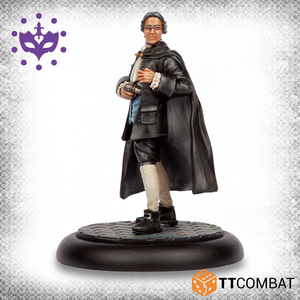 Thinking themselves untouchable by the law, the Patricians run Venice, bribing the City Guard and making their own rules. Their masqueratas are the thing of legend, psychopaths taking to the streets in perverse murder parties with no consequences.
This box is a perfect starter to a Patricians gang. The Venetian Noble is one of the most skilled fighters in Venice, backed by two Barnabotti with optional pistols, and two Household Staff. The Patricians are a small, elite gang, relying on their Heroes and Leader to deal damage, while others provide valuable human shields.
Contains 5 resin miniatures and 5 plastic bases. Cobblestone bases pictured not included.
Resin miniatures supplied unpainted and unassembled. This kit will require cleaning and assembly, and could need some small holes filled.