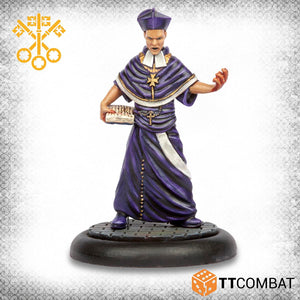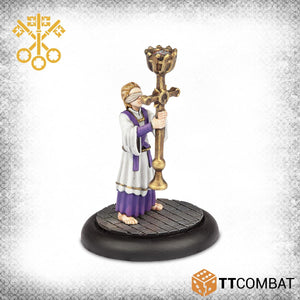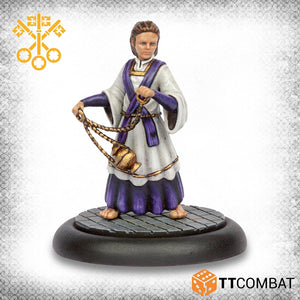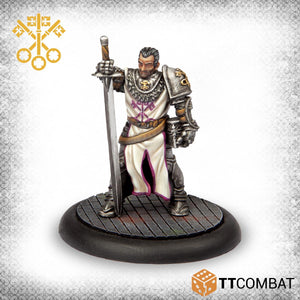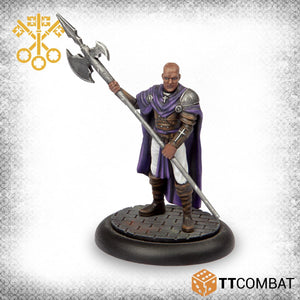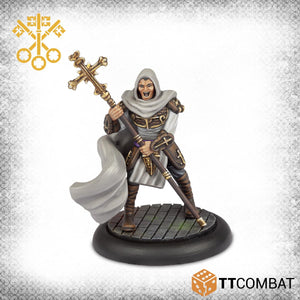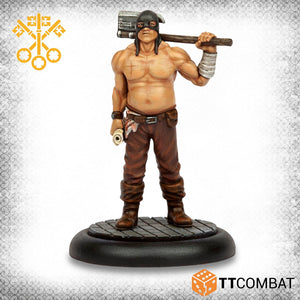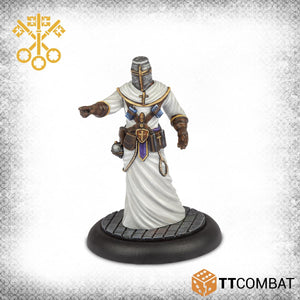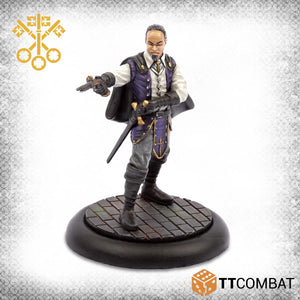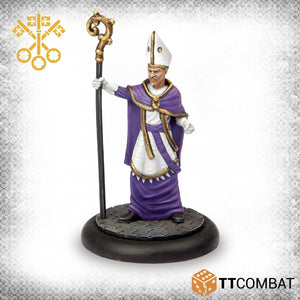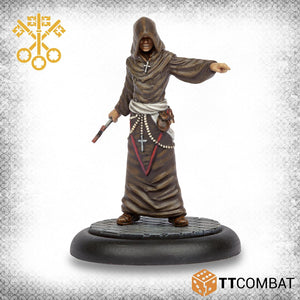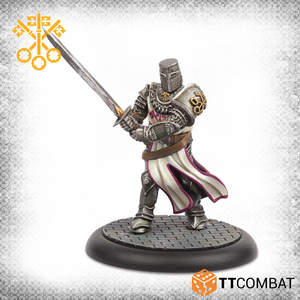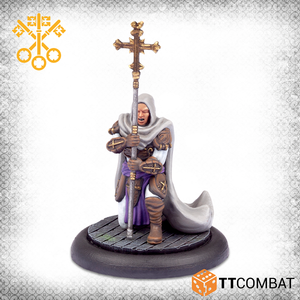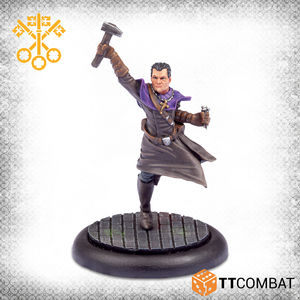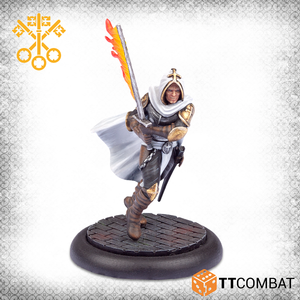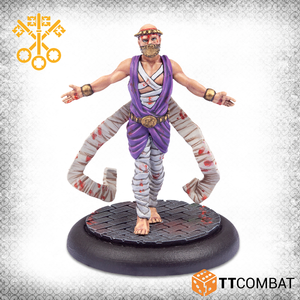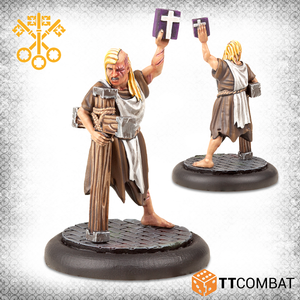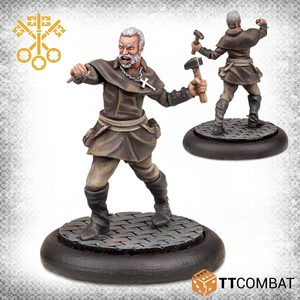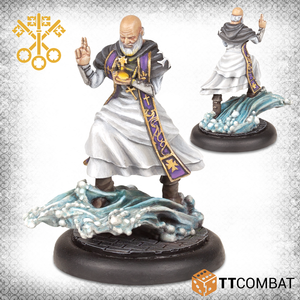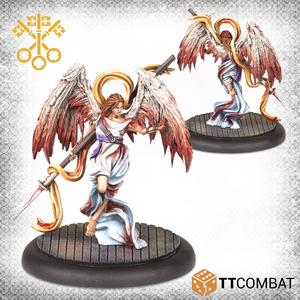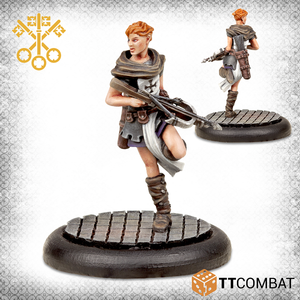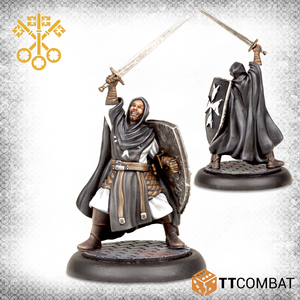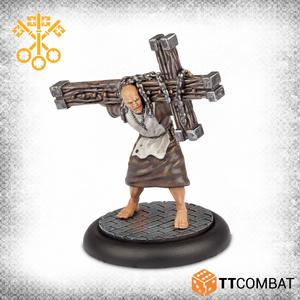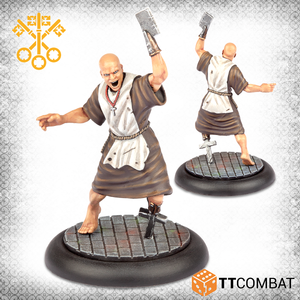 The Vatican Single Miniature
While the Pope may be responsible for the calamity that destroyed Rome and sank Europe beneath the waves, that hasn't dampened his spirit. Seeing himself as special, he has convinced others that he is touched by God and has set out on a holy war to rid the world of anyone who disagrees. His forces are blunt, brutal, and binary in their views, and their sights are set on Venice. 
If you like relentlessly marching forwards with scores of vicious Priests and Avignon Guard covered in the heaviest armour, then the Vatican are probably for you!
If you want to expand your collection of religious zealots with a couple of extra Henchmen, or even just fancy a new Leader to change things up a bit, look no further! A webstore exclusive, simply pick the miniature you want, and add it to your collection today!
Contains 1 resin miniature and 1 plastic base. Cobblestone base pictured not included.
Resin miniatures supplied unpainted and unassembled. This kit will require cleaning and assembly, and could need some small holes filled.