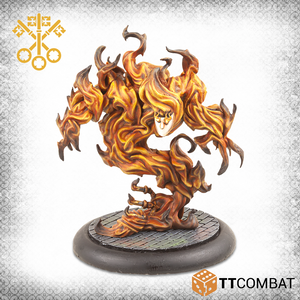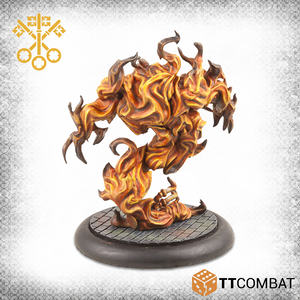 Blazing from the shadows comes forth this creature born from fire and retribution. Its flaming gaze examining you, engulfing you in the Lord's judgement.
The Theophant of Sinai comes burning into Venice, a large Henchman for The Vatican. With powerful Hellfire it can deal incredible damage to the toughest opponent. Be careful of the canals of Venice though, those murky waters would extinguish even this bright flame.

Contains 1 resin miniature and 1 plastic base. Cobblestone bases pictured not included.
Resin miniatures supplied unpainted and unassembled. This kit will require cleaning and assembly, and could need some small holes filled.