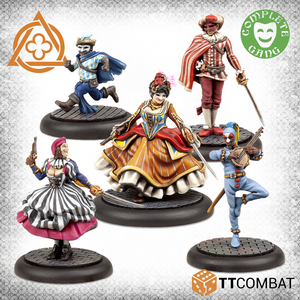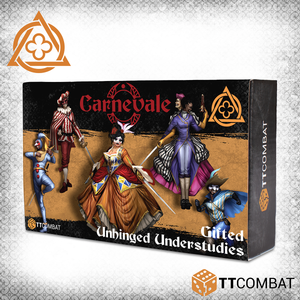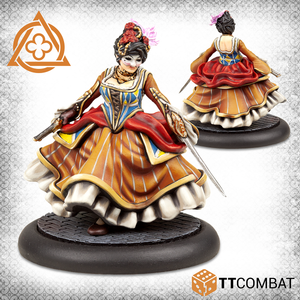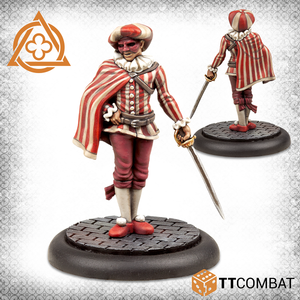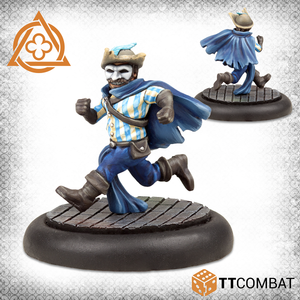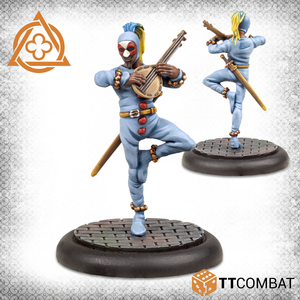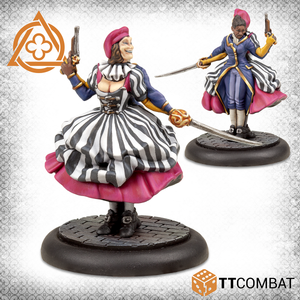 Roll up! Roll up! Get your tickets here for the matinee to end all matinees! Starring the finest actors from Venice and beyond, this show is sure to dazzle and decapitate! Uhh... I mean fascinate! Half price today only - see this show and you'll never see another!
This box contains a complete Gifted gang, full of unique characters. La Signora leads by example, letting everyone know where she is at all times. Mezzetino is in town looking for a good fight, where as Scapino simply wants to have fun and not get caught. Coviello has a tune to play, and you'd better listen. And spare a thought for the Innamorati - two lovers ripped apart by the calamity and reunited below the deranging Rent in the Sky.
Contains 5 resin miniatures and 5 plastic bases. Cobblestone bases pictured not included.
Resin miniatures supplied unpainted and unassembled. This kit will require cleaning and assembly, and could need some small holes filled.