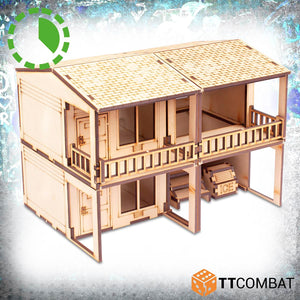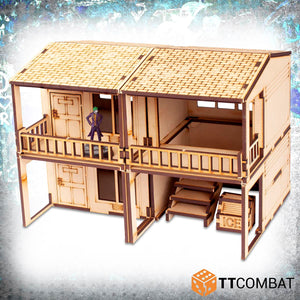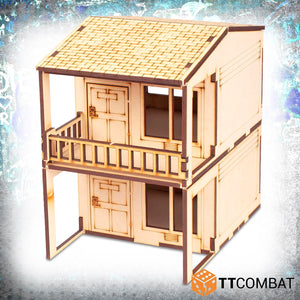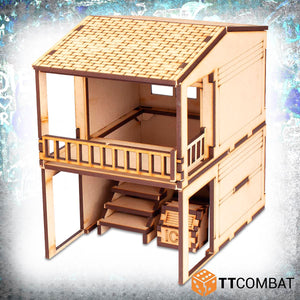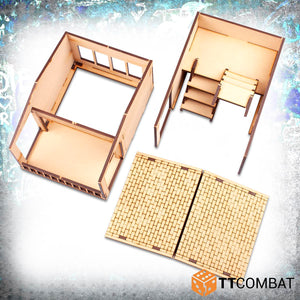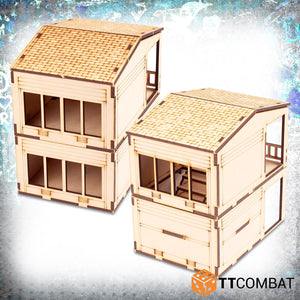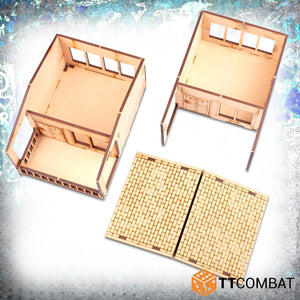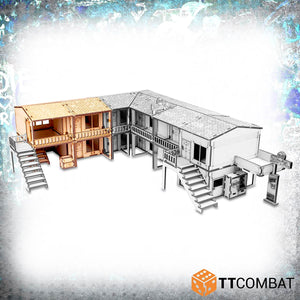 Where do you get your kicks? That's right, Motel 66, because the chances of you being violently assaulted are quite high!
This set contains a standard room and stairwell with conveniently placed ice machine. It provides basic two storey accommodation for your motel but can also be used as a standalone building. Its modular design means that it is compatible with all other Motel 66 kits and can be used to extend the set in either direction. 
The sloped roof is angled in such a way that it provides another playable surface - just on the off chance you need somewhere to escape to when the zombie horde comes knocking! Each floor comes apart allowing interior access to move your precious minis around the various rooms.
This kit is made from 3mm MDF, easy to put together and looks great on the tabletop. Great scenery to use with modern and post apocolypse 28-35mm wargames.
Model supplied unpainted and requires assembly. We advise using PVA glue for the best results. Any miniatures are for scale only and not included.
WIDTH
DEPTH
HEIGHT
Platforms

10.6cm

15.1cm

15.8cm

Instructions
Download