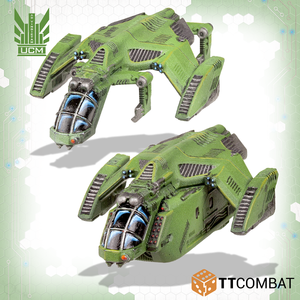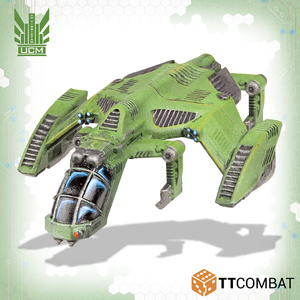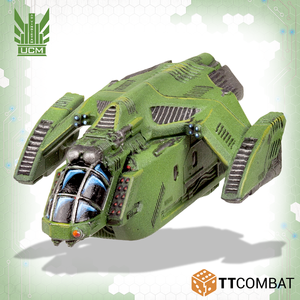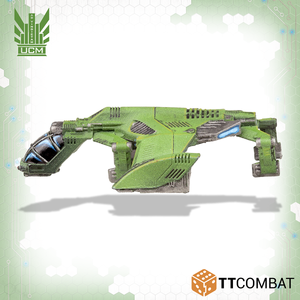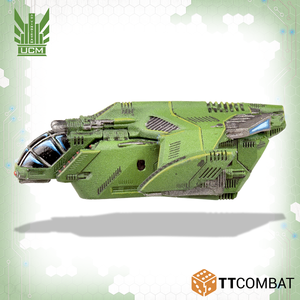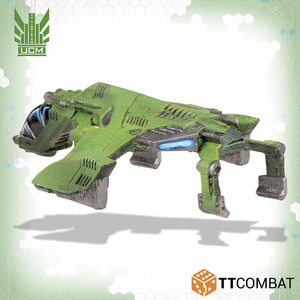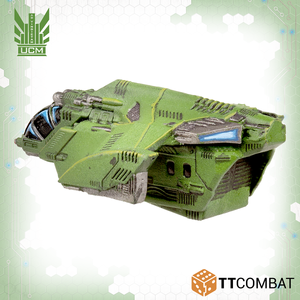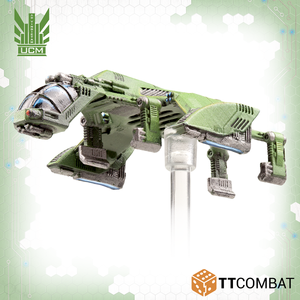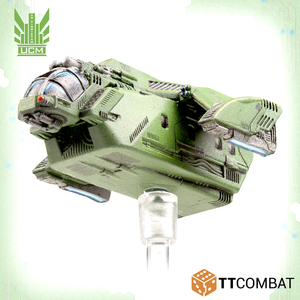 The Ferrum Raven is a high speed light transport, able to conduct operations far ahead of the main force. Its primary role is to drop scout units quietly near targets of opportunity, often behind enemy lines. Its small size and high manoeuvrability makes it extremely capable in the tight, urban dropzones which may preclude the use of its lumbering cousins.
The Ferrum Raven's high combat speed and small size does, however, come at the cost of low protection. Prudent commanders only utilise its talents in the manner for which it was designed, avoiding frontline operations.
The Ferrum Raven Troopship has a capacity of 10 infantrymen. When there are time critical objectives waiting to be taken, there is no better choice of transport.

The Ferrum Raven Dropship can carry a pair of Wolverine scout buggies as it was designed concurrently with the Wolverine to create the perfect rapid reaction partnership.
Contains 2 multi-part resin miniature.
Resin miniatures supplied unpainted and unassembled. This kit will require cleaning and assembly, and could need some small holes filled. Any miniatures or scenery are shown for scale only and not included.