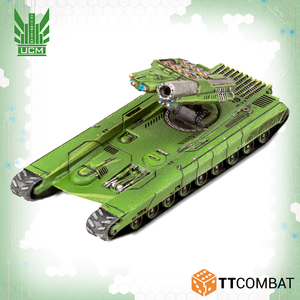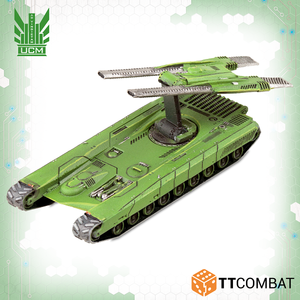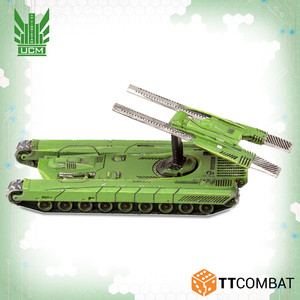 The Gladius heavy battle tank is the armoured fist of the UCM, a large, resilient vehicle capable of taking on the toughest of opponents.
A Gladius Heavy Tank is twice the tank of the Sabre. Literally - it's twice as tough and has twice as many guns! Armed with either Twin Avenger Railguns or the huge Quake Accellerated Mortar, you've got some options too. Twin Avenger Railguns are excellent anti-tank weapons (with twice the shots!). Meanwhile the Quake Accelerated Mortar is a solid Indirect fire weapon, able to take out most enemy vehicles, and with Devastator-3 against Scenery to boot.

Contains 2 multi-part resin miniatures with parts to arm all with either Twin Avenger Railguns or Quake Accelerated Mortars.
Resin miniatures supplied unpainted and unassembled. This kit will require cleaning and assembly, and could need some small holes filled. Any miniatures or scenery are shown for scale only and not included.