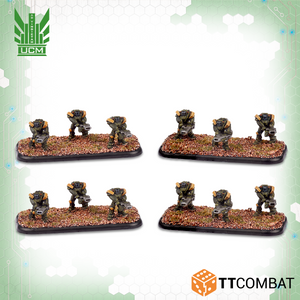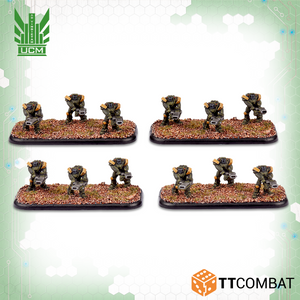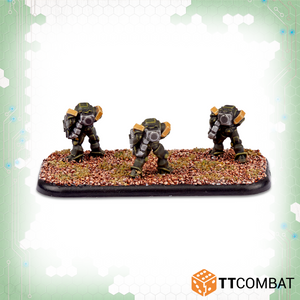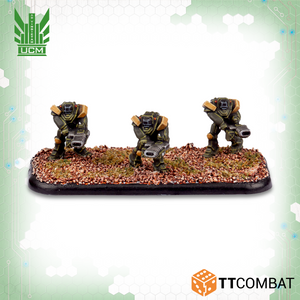 Heavy Hazard Suits were developed for working in extreme conditions on frontier worlds and on the outside hulls of ships. Such extreme conditions make for excellent battlegear, and the Hazard suits were easily retrofitted for combat.
Is there anything more UCM than a Railgun? These troops carry one each! Although they don't pack as big a punch as their larger cousin the Sabre, the Compact Railguns work best when combined into higher damage thanks to Focus-2. They're able to damage a lot of enemies easily, what's more, the Hazard suits are really survivable with Armour 9, Resilient, and forcing re-rolls on all Collateral Damage. These suits are here to stay!
Contains 12 single-piece resin miniatures with 4 plastic bases to make 4 units.
Resin miniatures supplied unpainted and unassembled. This kit will require cleaning and assembly, and could need some small holes filled. Any miniatures or scenery are shown for scale only and not included.