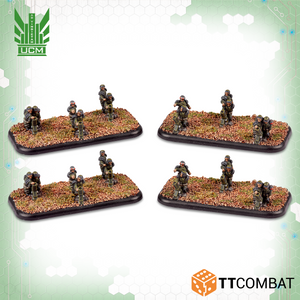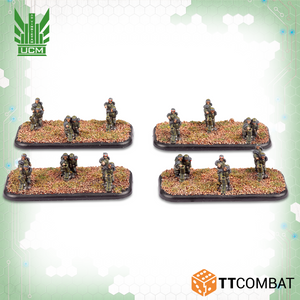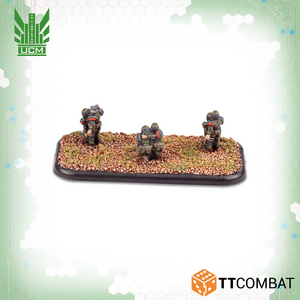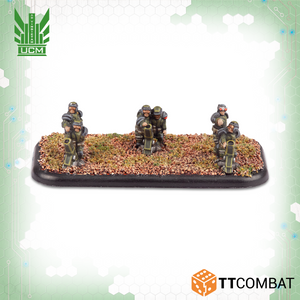 The Colonial Legionnaire Corps commonly makes use of infantry-portable support weapon teams alongside deployments of regular troops.
A cheap support unit for your UCM? Look no further. UCM Mortar Teams do exactly what you'd expect: blow things up that they can't see. Unaffected by Countermeasures, you can safely stow these away behind something and send in some Wolverines for line of sight. Perfect at killing Infantry in the open or even vehicles with their Mortar Rounds, you could also push enemy Infantry back to the centre of a Garrison with their Concussion Rounds - super annoying and useful!
Contains 12 single-piece resin miniatures with 4 plastic bases to make 4 units.
Resin miniatures supplied unpainted and unassembled. This kit will require cleaning and assembly, and could need some small holes filled. Any miniatures or scenery are shown for scale only and not included.