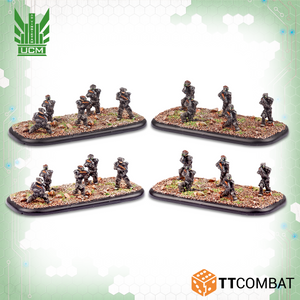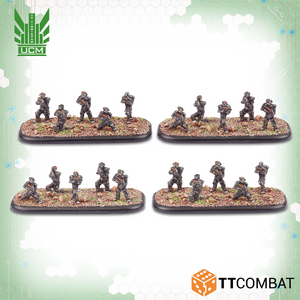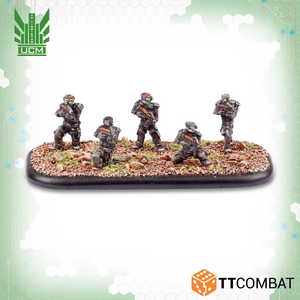 Praetorian Special Operations are in an entirely different league from standard Legionnaires. While their equipment is similar to that utilised by the ordinary infantry, the Praetorians are the epitome of the elite soldier.
Praetorian Spec-Ops are the go-to unit if you want versatility in room-clearance. Not only are they very tough with a 4+ Dodge save, but they're able to hurt any enemies in a Garrison either with their SMGs or Assault Grenades. And if that wasn't enough, try putting them in a Raven Light Troopship - their Rapid Insertion special rule allows them to enter a Garrison from any angle, without the Raven even needing to land!

Contains 20 single-piece resin miniatures with 4 plastic bases to make 4 units.
Resin miniatures supplied unpainted and unassembled. This kit will require cleaning and assembly, and could need some small holes filled. Any miniatures or scenery are shown for scale only and not included.