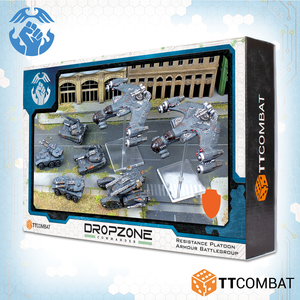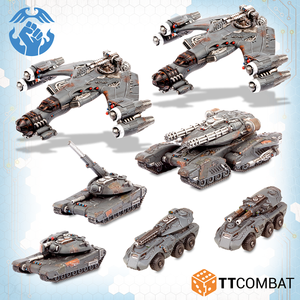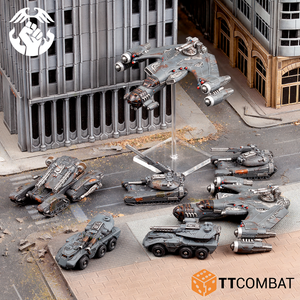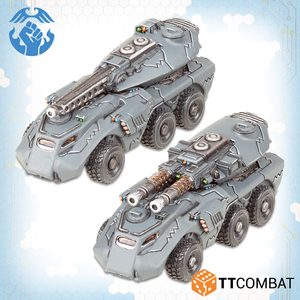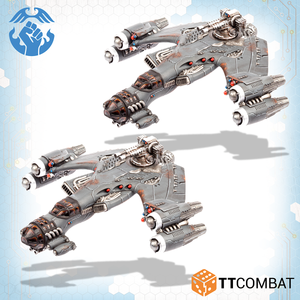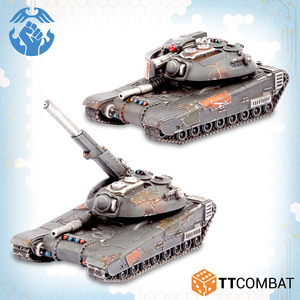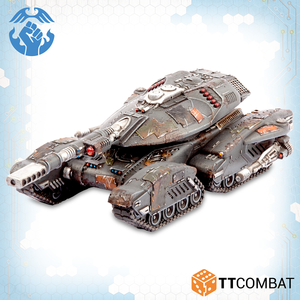 Resistance Platoon Armour Battlegroup
Resistance forces will fight with whatever vehicles and weapons they have ready, but they do prefer ones that will help them survive. Looting old military bases and underground hangers, many Resistance cells have amassed quite a collection of pre-war relics, marching to battle in platoons that would have rivalled their ancestors in power, if not in looks (a century of occupation will do that).

An Armour Battlegroup is a staple in games of Dropzone Commander, and is a required choice in every army. This set contains all compulsory choices in the Armour
Battlegroup, with Auxiliary units for support. This box is ideal for a new player - if you have a Starter Army, expand your force with this box.
2 Patton AFVs make up the core of this Battlegroup, armed for anti-light or anti-heavy vehicle fire. A Napoleon Heavy Tank makes short work of infantry, vehicles, or scenery alike with its Banisher Rotary Cannons. 2 Zhukov AA Tanks provide deadly anti-air firepower, and the set includes 2 Lifthawk Dropships to provide some transport.
The Napoleon can instead be assembled as either an Alexander Heavy Tank.  The Zhukovs also have parts to make Constantine CM Tanks instead. The Lifthawks include parts to arm both with an optional AA Cannon.
Contains 7 resin miniatures and 2 clear acrylic flight stands.
Resin miniatures supplied unpainted and unassembled. This kit will require cleaning and assembly, and could need some small holes filled. Any miniatures or scenery are shown for scale only and not included.