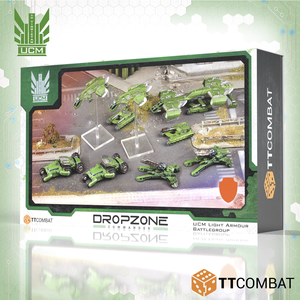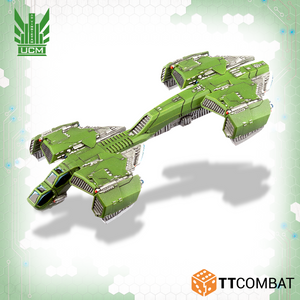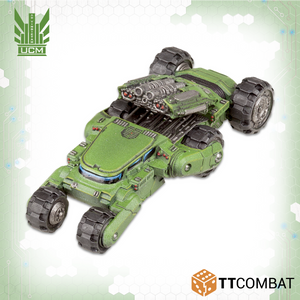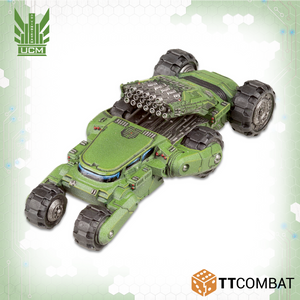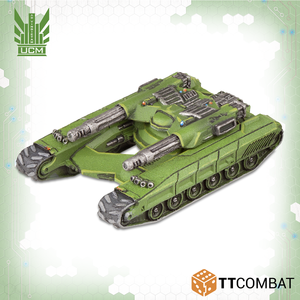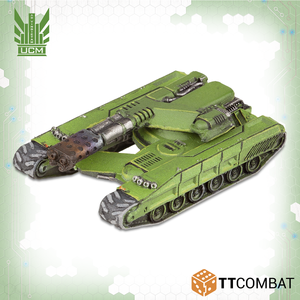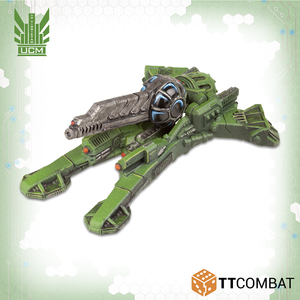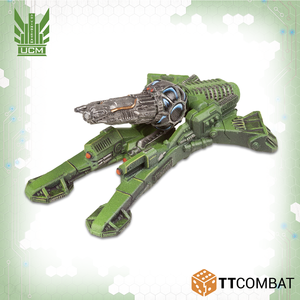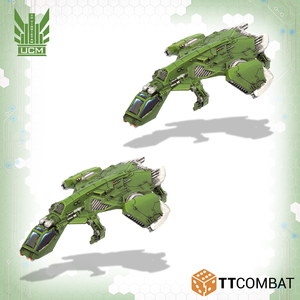 UCM Light Armour Battlegroup
One moment the entire building was about to keel over with us in it. Then all of a sudden we were told to get away from the windows. I thought for sure it was another blast of plasma from one of those Scourge tanks. Turns out it was some foamy concrete stuff the eggheads had whipped up to shore up structures. Sure glad it worked, but I'm less impressed that the Palazzo looks like a lumpy potato now.
An Armour Battlegroup is a staple in games of Dropzone Commander, and is a required choice in every army. This set contains all compulsory choices in the Armour Battlegroup, with Auxiliary units for support. This box is ideal for a new player - if you have a Starter Army, expand your force with this box.
3 Katana Light Tanks can bring varied fire power to either deal with Tanks via its Twin Cannon or can incinerate infantry with the Flame Thrower. The Jackal LAV's can crack open light tanks with there Requiter Organ Guns. These can also be assembled as the Dingo LAV's which are designed to repair buildings with reinforced cement. Raining Fire down the enemy from afar is the Longbow Howitzers or can be built as the Crossbow Laser Artillery. This Battlegroup is transported by 2 Titania Ravens and a Titania Condor.
Contains 10 resin miniatures and 3 clear acrylic flight stands.
Resin miniatures supplied unpainted and unassembled. This kit will require cleaning and assembly, and could need some small holes filled. Any miniatures or scenery are shown for scale only and not included.