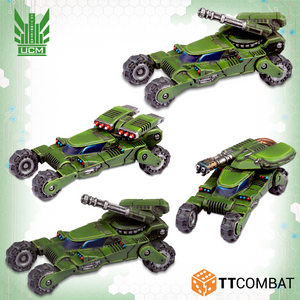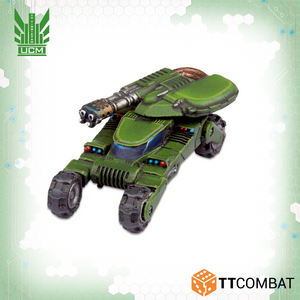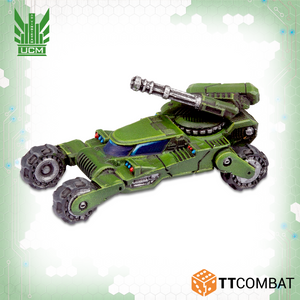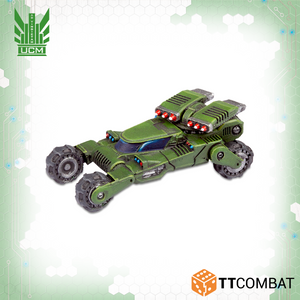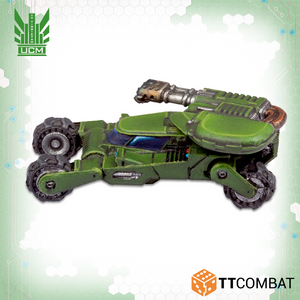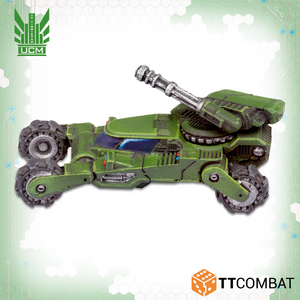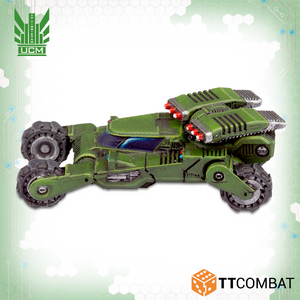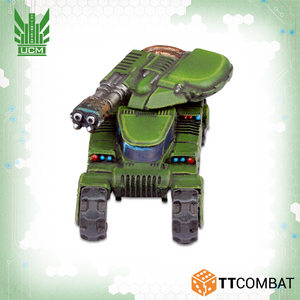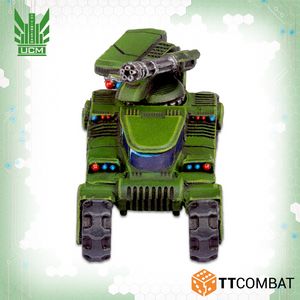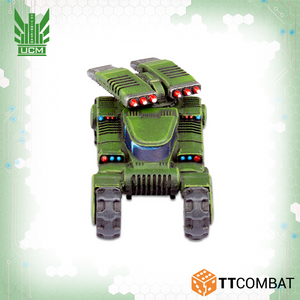 The Wolverine light armoured vehicle is an agile, cross-country scout unit. It is designed for reconnaissance and flanking operations, where its high speed and low signature can be best utilised.
Watch out for the Wolverines! Although lightly armoured, they move incredibly fast. Their main role is providing extra Command Radius and drawing line of sight for the UCM's many Indirect weapons. Although the Wolverine is no slouch in offensive firepower either! Armed with either a Missile Pod for anti-armour, a Minigun for anti-air, or a Light Flamethrower for anti-infantry, you can do a lot with this small frame!

Contains 4 multi-part resin miniatures with parts to arm all with either Missile Pods, Miniguns, or Light Flamethrowers.
Resin miniatures supplied unpainted and unassembled. This kit will require cleaning and assembly, and could need some small holes filled. Any miniatures or scenery are shown for scale only and not included.