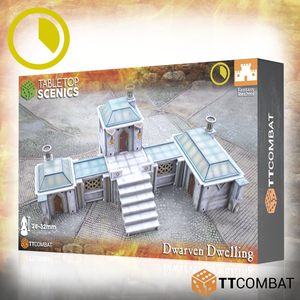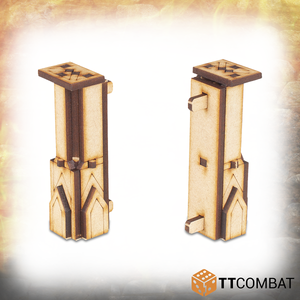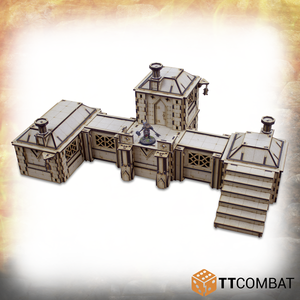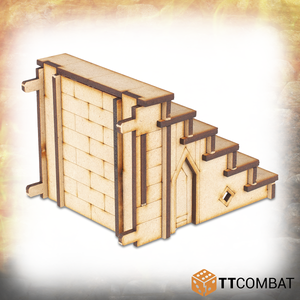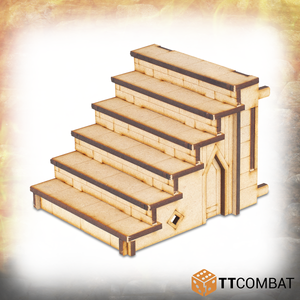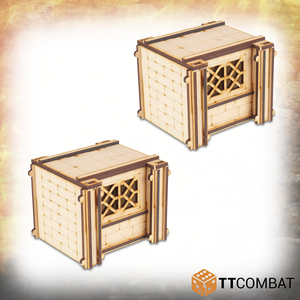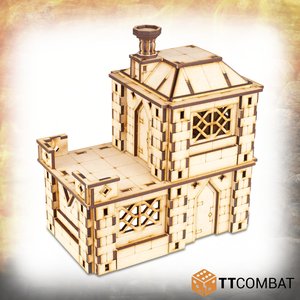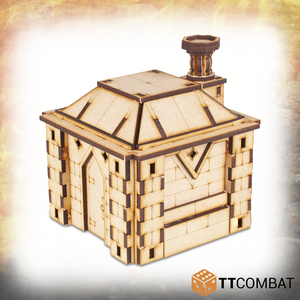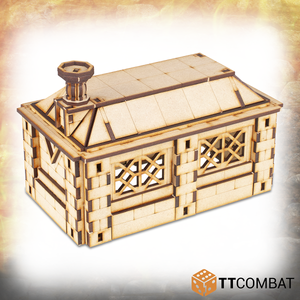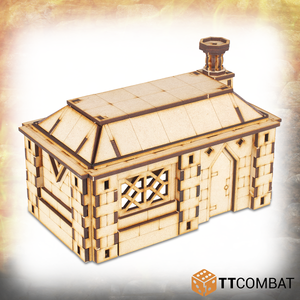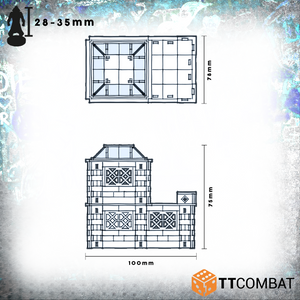 These sturdy brick-built structures house the families of stout dwarven folk.
The Dwarven Dwelling kit contains three homes, interconnecting corridors and stairs. Each piece is modular and can be set up in different ways each time you play. This is an excellent starting point for a Dwarven board, featuring playable roof spaces and a grid layout making it also compatible for RPG game systems.
This kit is made from 3mm MDF. It is a great scenery kit to use in Fantasy skirmish games, will work perfectly with 28-32mm games and miniatures and look great on an Eastern Inspired rural game board.
Model supplied unpainted and requires assembly. We advise using PVA glue for the best results. Some kits may need filing for a perfect fit - always dry fit your models first for best results. Any miniatures are for scale only and not included.