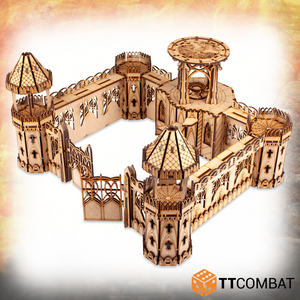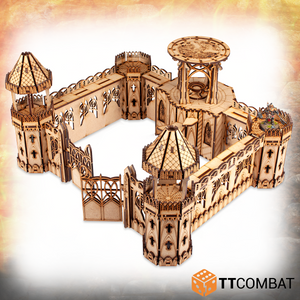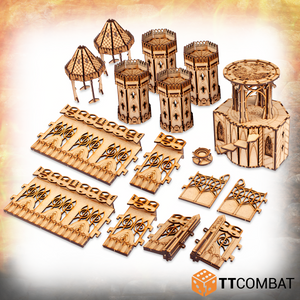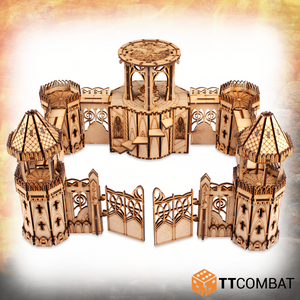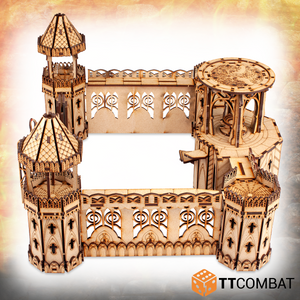 There's no better way to protect your city than behind a big wall. Well, maybe a bunch of magical water horses, but we can't make those in MDF. Or could we...?
This massive piece comes with a large central keep with elaborate platform (what else would you expect from Elves?), a large gate, two large walls, two small walls, and four platforms! With all of these bits, it's easy to make a fully fortified Elven board.

The kit is entirely modular, using a simple hook mechanism on the walls and gate to attach to the platforms and keep in many different combinations. The platforms are eight-sided, so there's loads of variations you can make!
The kit is made from 3mm MDF. It is a great scenery kit to use in fantasy skirmish games as well as roleplaying games, and will work perfectly with 28-32mm games and miniatures.
Model supplied unpainted and requires assembly. We advise using PVA glue for the best results. Any miniatures are for scale only and not included.
WIDTH
DEPTH
HEIGHT
Dimensions

150mm

340mm


290mm

Instructions
Download