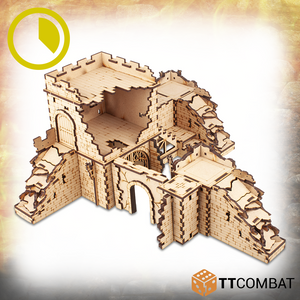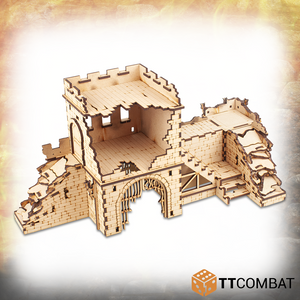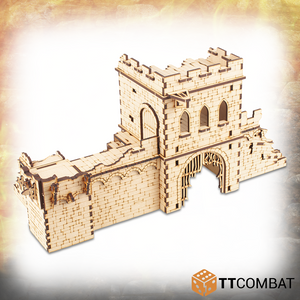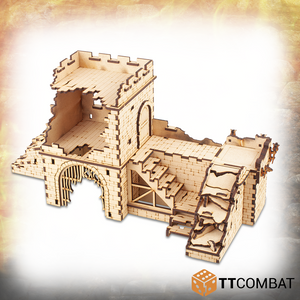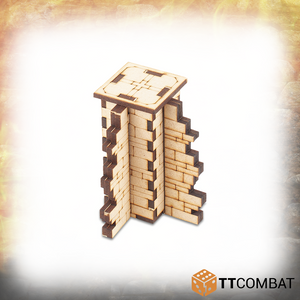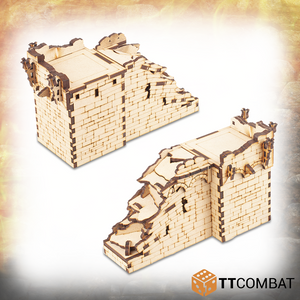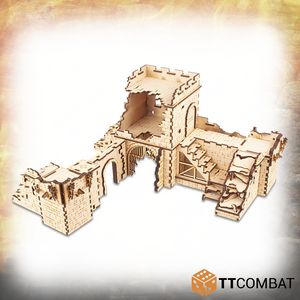 "The ruined fortress lays before us. Be wary as it may now be home to bandits."

The Frozen Keep is a medium sized kit with space to connect it to the existing castle walls as well as all the other savage domain kits. The height of the keep allows for verticality over other nearby terrain pieces and the walls provide line of sight blocking.
The Keep is made from 3mm MDF. It is a great scenery kit to use in fantasy skirmish games as well as roleplaying games, and will work perfectly with 28-32mm games and miniatures.
Model supplied unpainted and requires assembly. We advise using PVA glue for the best results. Any miniatures are for scale only and not included.