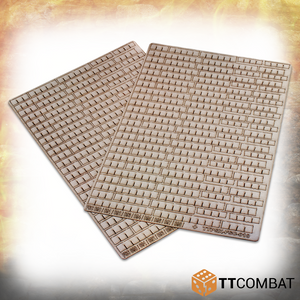 "Ah! That Dragon wind blow your tiles away again I see!"
For when dragons fly by and take your roof with them or some rapscallion has knocked tiles off when climbing all over your roof, we have got you covered! Roof Tiles! Lots and lots of them, 2 sheets in fact.  These roof tiles are used throughout our Savage Domain Range.

Made from 1mm Greyboard. It is a great bit of scenery detailing to use with your MDF Kits.
We advise using PVA glue for the best results. Models shown are for example only and are not included.