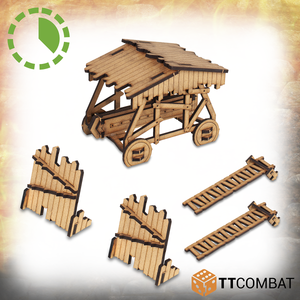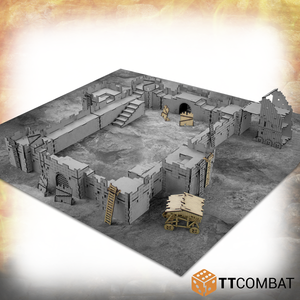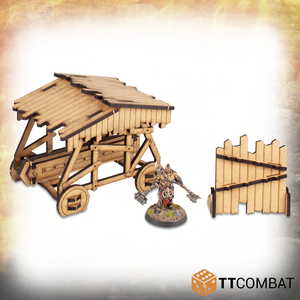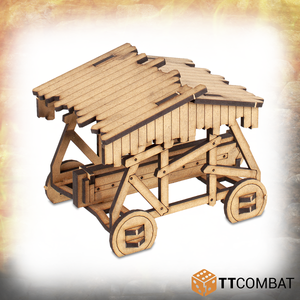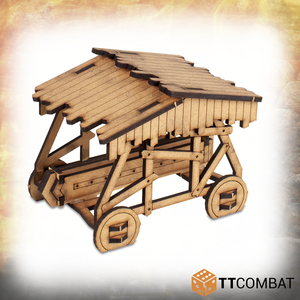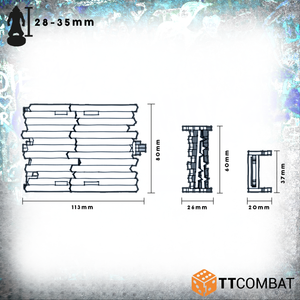 Bring up the ram you lazy louts! Those gates will be splinters before long!

The Siege Equipment set contains: 2 Mantlets, 2 Ladders and a Battering Ram.
The ladders are designed to fit over the walls of the fortress and the battering ram is large enough to accommodate four 25mm bases.
This kit is made from 3mm MDF and is perfect for a 25-32mm fantasy wargame city board or siege RPG encounter.
Model supplied unpainted and requires assembly. We advise using PVA glue for the best results. Any miniatures are for scale only and not included.