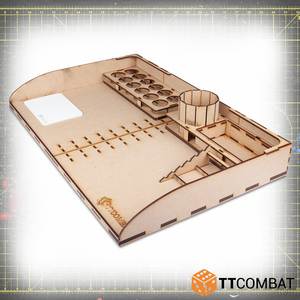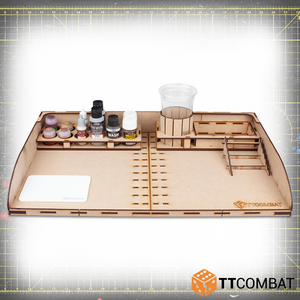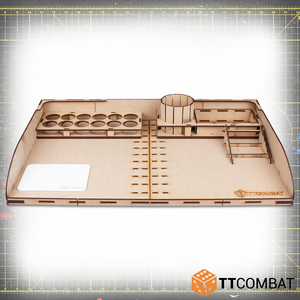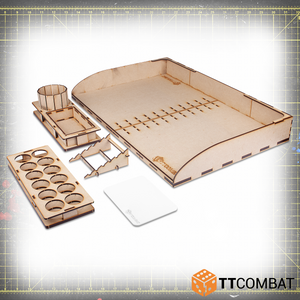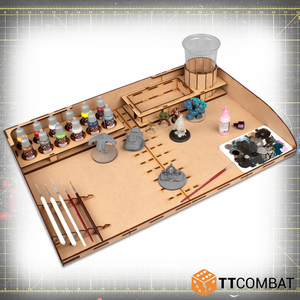 The TTCombat Mega Paint Station provides a great area to get your minis painted. Perfect for smaller areas or to keep your tables clean of paint. Our paint stations will help you get your armies painted through sheer convenience. 
Designed to be as easy to assemble as possible, you'll be able to organise and move around your painting area in no time at all. At double the size of our standard paint stations you'll be able to fit more of your army on this mobile painting area. We've even included a space for a pint glass (or a plastic one), a small area for tools or more paints, and a small brush rack that will let you store up to 6 small paint brushes.
Made from 3mm MDF and supplied flat. Assembly is required and we recommend using PVA glue for the best results.
WIDTH
DEPTH
HEIGHT
Dimensions
56cm
36cm
7cm
Hole diameter

36mm
12 paints
Instructions
Download