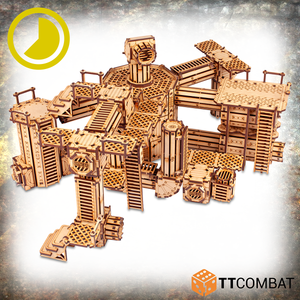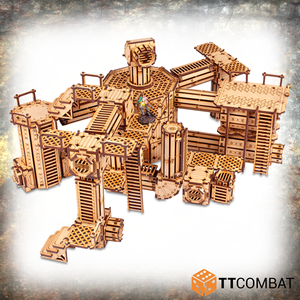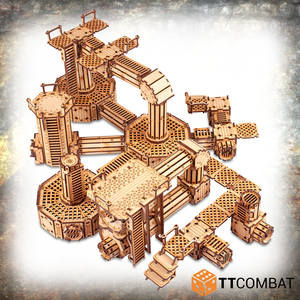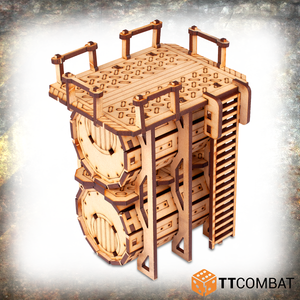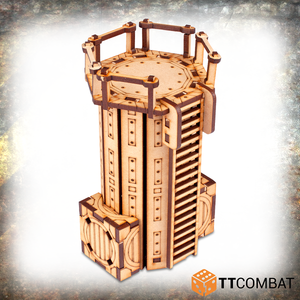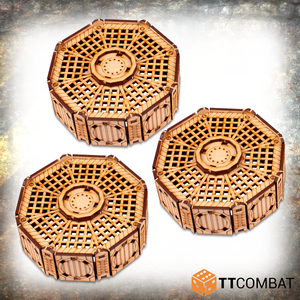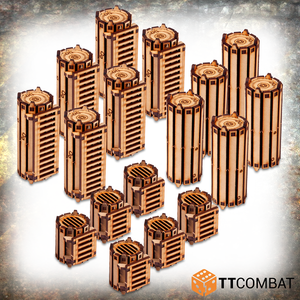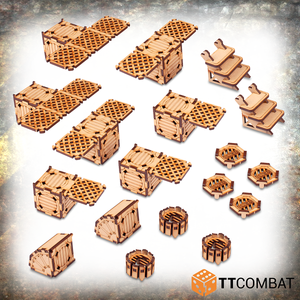 Sector 4 - Air Scrubbing Plant
"Oh jeez *cough* whats that smell?!"

"Erm... it wasnt me boss"

"Switch on *cough* the *cough* vents!"
The Sector 4 - Air Scrubbing Plant brings even more modular pipes and platforms to the range. Small to large pipes and multiple platforms means you can add or expand this with other kits in the Sector 4 range to make the ultimate in all air cleaning kits (or just one really big board!).
There are a bunch of pipes and platforms that all connect to hubs, viewing platforms, containers, vents, reactors and more across the Sector 4 range. Each of these connectors allows you to build your set in many different ways, including plenty of vertical configurations to elevate your games to new heights!

All Industrial Hive kits are designed to work together, utilising an innovate clip system to enable every piece to attach to another. Using the in-built modularity you can attach stairs to walkways to platforms to offices to pipes to silos to walls all in a continuous mass of metal (well, MDF) to create literally billions of different board layouts. All this modularity will make your games in the sprawling Industrial Hive more fun than ever.
The set contains:
3x ground vents

1x set of storage tanks

9x box connectors (some with platforms)


11x pipes

9x small pipes and ends

2x small stairs

1x upright storage tank

4x danger end caps
This kit is made from 3mm MDF and has been designed for sprawling games of 28-32mm gang warfare set in a dense jungle of machinery.
Model supplied unpainted and requires assembly. We advise using PVA glue for the best results. Any miniatures are for scale only and not included.
Dimensions:

WIDTH
DEPTH
HEIGHT

Vent


121mm
121mm
44mm

Container Platform


109mm
85mm
121mm
Instructions
Download