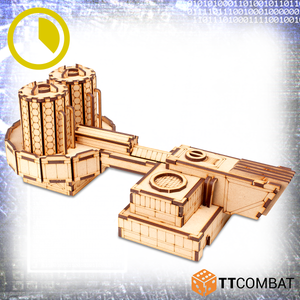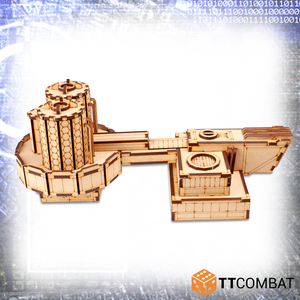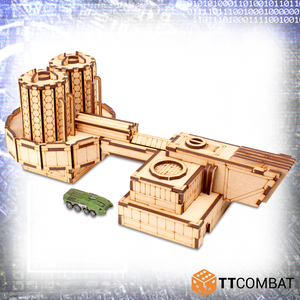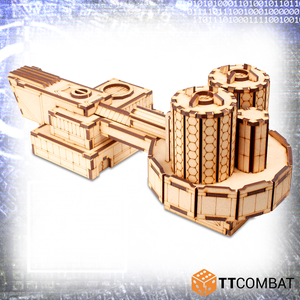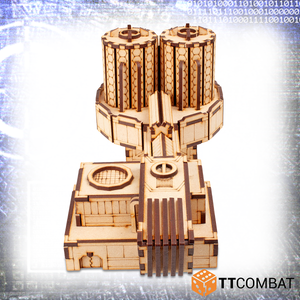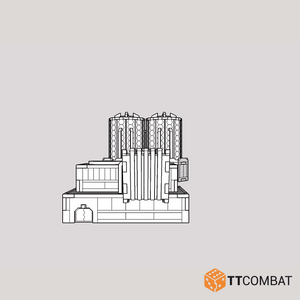 There's something in those silos, lieutenant we just need to break in to find it! Why else would they have a processing plant attached to them?

A Compound Benezia is a great way to help fill out a board of 10mm industrial terrain. It's two connected sections provide line of sight blocking for both ground and air based units. The gantries between both splits the garrison into two and provides space underneath to hide units from either side. Or to just drive your tanks through.

This kit is made from 3mm MDF. It is a great piece of scenery to use on the tabletop for Dropzone Commander and will work perfectly with other 10mm games.
Kit supplied unpainted and requires assembly. We advise using PVA glue for the best results. Any miniatures are for scale only and not included.
WIDTH
DEPTH
HEIGHT
Dimensions
13cm
30cm
12cm
Instructions
Download
Rules
Download