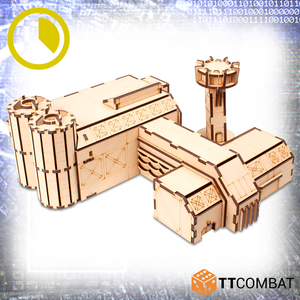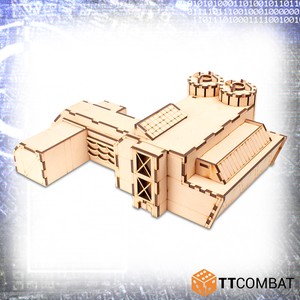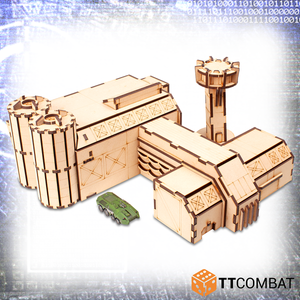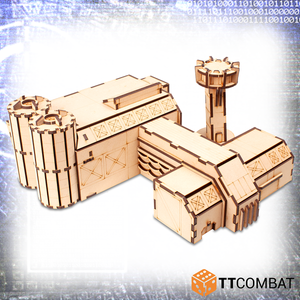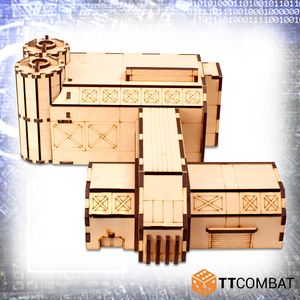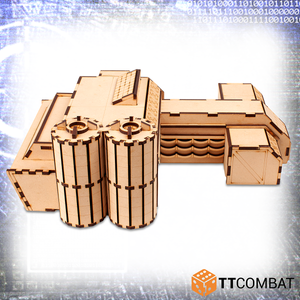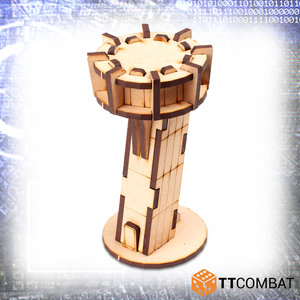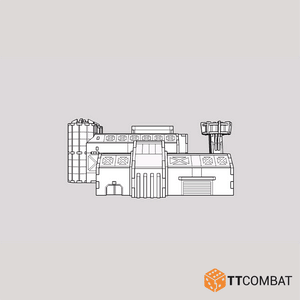 What kind of manufacturing plant needs a high security watchtower? What did they even make here?

If you need a large and imposing industrial building for your 10mm scaled games, then the Compound Eve has exactly what you need. It's large footprint makes it a great focal point and objective building, and lots of roof space is always a plus. This kit also includes a watchtower, to keep an eye on the surroundings and make sure no one unauthorized gets to access the factory proper.

This kit is made from 3mm MDF. It is a great piece of scenery to use on the tabletop for Dropzone Commander and will work perfectly with other 10mm games.
Kit supplied unpainted and requires assembly. We advise using PVA glue for the best results. Any miniatures are for scale only and not included.
WIDTH
DEPTH
HEIGHT
Factory
22cm
27cm
10cm
Watchtower
55cm
55cm
10cm
Instructions
Download
Rules
Download