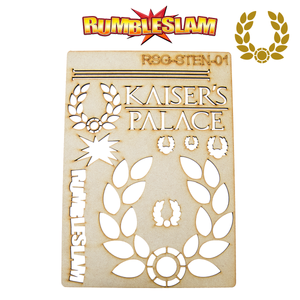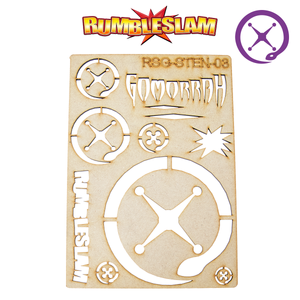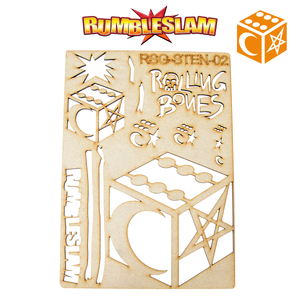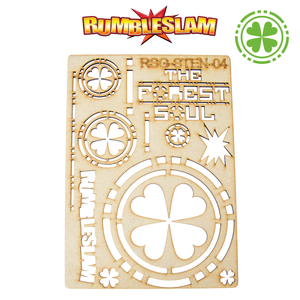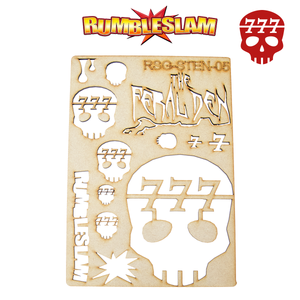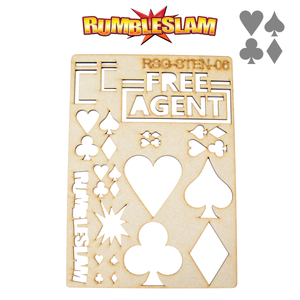 RUMBLESLAM Casino Stencil
Are you tired of your RUMBLESLAM rings looking sad and plain? Want to spice things up a little bit in your squared circle? Try out a Casino Stencil! Show your allegiance to one of the five major RUMBLESLAM casinos: Kaiser's Palace, Gomorrah, Rolling Bones, The Forest Soul, or The Feral Den! Or show your complete lack of loyalty with the Free Agents stencils!
With almost a dozen different stencils on each frame, you'll be able to decorate everything with the colours and logos of your favourite casino. Spray your RUMBLESLAM Deluxe Rings, spray your carry case, spray under the half pipe at your local skate park to really confuse some teens with your weird tag.
Contains 1 stencil frame made from 3mm MDF. Because the stencils are so packed in on this frame, you'll need to use masking tape to mask off any stencils you don't want to come out!