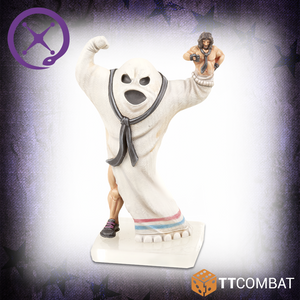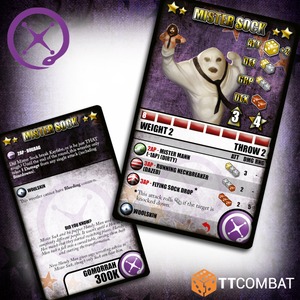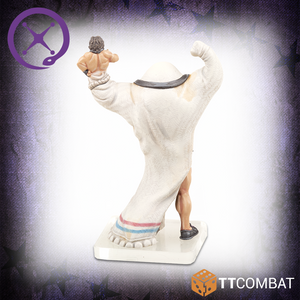 Mister Sock and his puppet Handy Man used to be completely different people. It wasn't until a Hex in a Hex match that they started switching places. Handy man took a fall into a cursed table, cursing them both and starting the transformation.
Who knew a sock could pack such a punch. This wrestler can bring the beatdown with their array of special moves. Mister Mann is a grapple ability with a base damage of 3, however it being a Dirty move means it does not please the fans. Bouncing from the ropes with his Running Neckbreaker striking the enemy with Dazing impact. 
Getting the crowd going is the Flying Sock Drop, which if you are flat to the canvas... it's gonna sting. Sending the crowd into an uproar and getting Mister Sock to his toughest.
Contains 1 resin miniature, 1 character card, and 1 clear acrylic base. Acrylic bases will have coloured film on that needs removing before assembly.
Resin miniature supplied unpainted and unassembled. This kit will require cleaning and assembly, and could need some small holes filled.