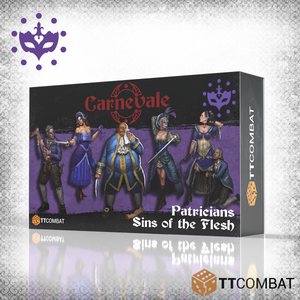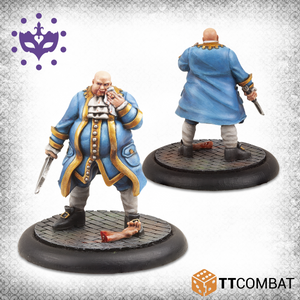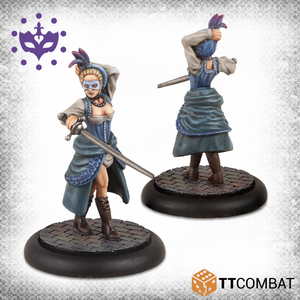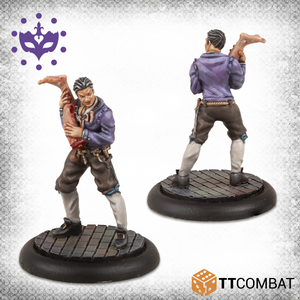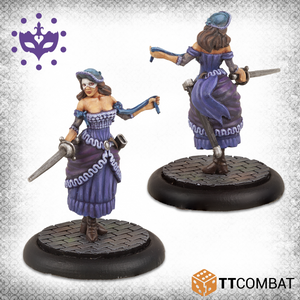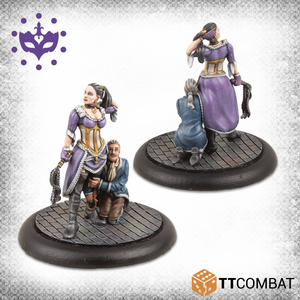 Amongst the Patricians there are certain taboo's that are just a bit much to be entertained.
That said, there are those that take the excess too far. The Gourmand Noble is a large, imposing figure, clearly a fan of food, though even wild game from far off places couldn't sake this noble's hunger for flesh. Only the finest of cuts of fresh human will be enough to satisfy this noble.
The Cannibal Cultist is much less subtle and civilized with their taste for human flesh. They'll happily carry around an entire leg, the perfect snack for later.
A Submissive Noble clings to the leg of his mistress, a particular kind of Cortigiane that whips those around her into shape. Two Cortigiane's round out this box, these companions will follow their noble patrons into combat, deftly striking down foes with their Rapiers, assuming the coin is right.
Contains 5 resin miniatures and 5 plastic bases. Cobblestone bases pictured not included.
Resin miniatures supplied unpainted and unassembled. This kit will require cleaning and assembly, and could need some small holes filled.