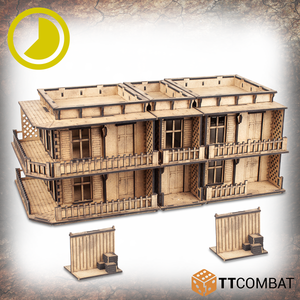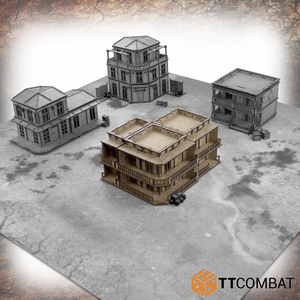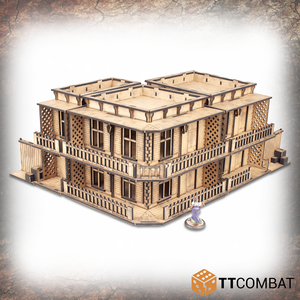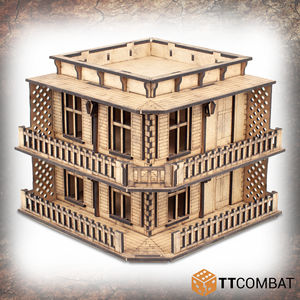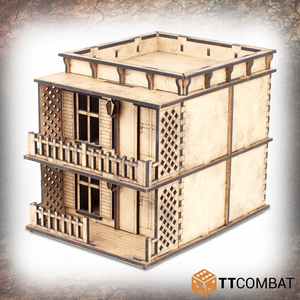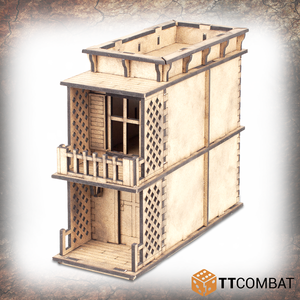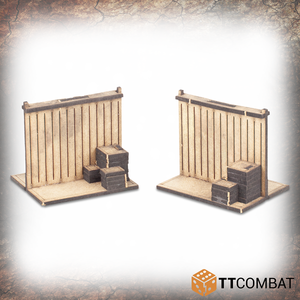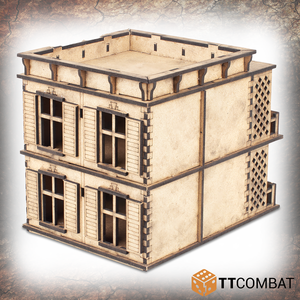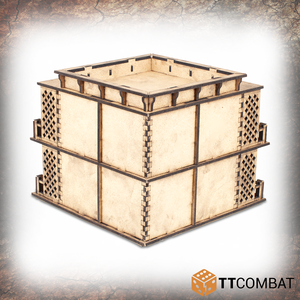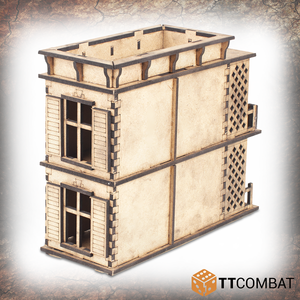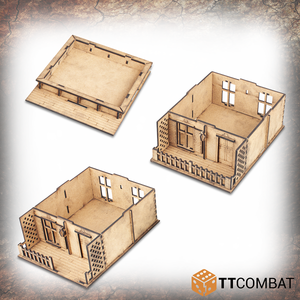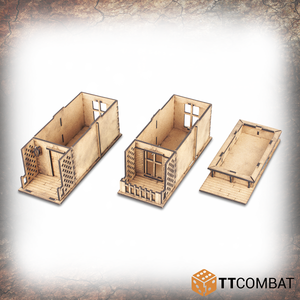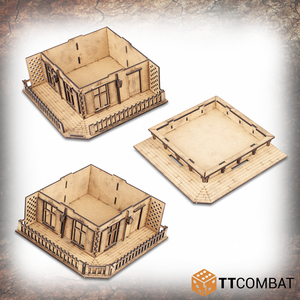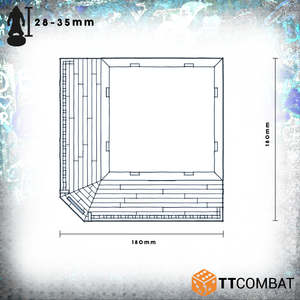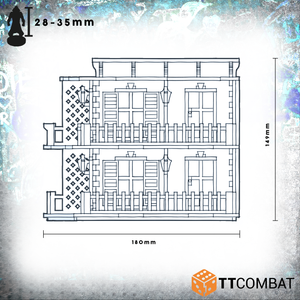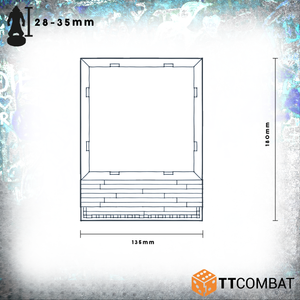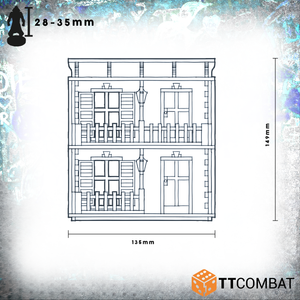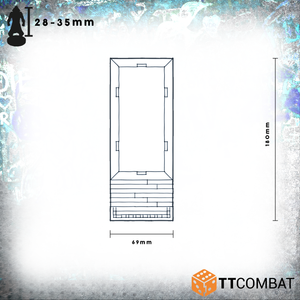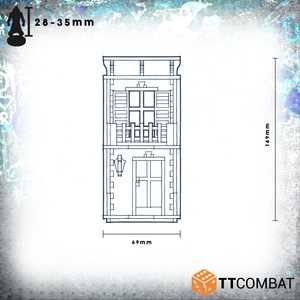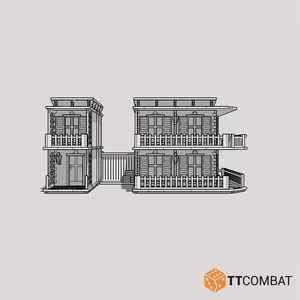 "The nice side of town; right off the main road, with balconies giving a great view of parades."
Bourbon Avenue provides a large, small and medium house designed in a bayou town style. Perfect to start off a street the right way on your deep south board. These individual buildings can be arranged together or spread out across your game table. They feature removable roofs and floors, giving them a fully playable exterior and interior. Combine this kit with other French Quarter buildings range to create a sprawling board!

The Bourbon Avenue kit is made from 3mm MDF. It is a great scenery kit to use in eldritch fantasy skirmish games, and will work perfectly with 28-32mm games and miniatures.

Model supplied unpainted and requires assembly. We advise using PVA glue for the best results. Any miniatures are for scale only and not included.