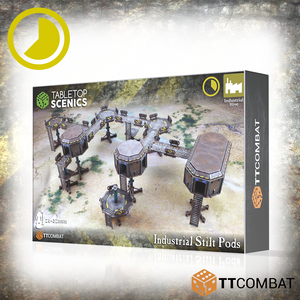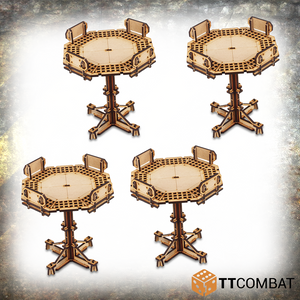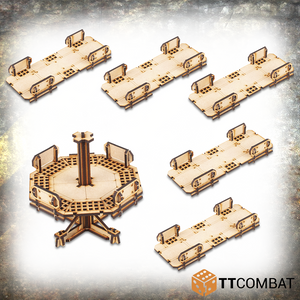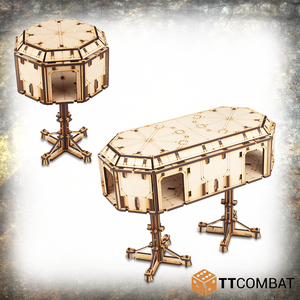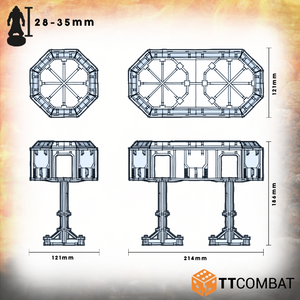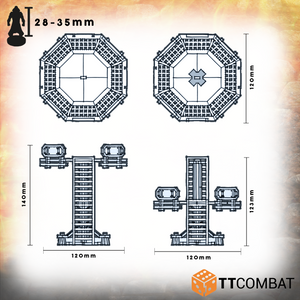 When you need to build some rooms but the dystopian scenery is difficult to clear, just build them up on stilts.
The Industrial Stilt Pods box set includes vast amount of buildings and connectors perfect for Industrial Hive games set in the far future. Built for gaming, each piece is designed to provide excellent vantage points while blocking line of sight - perfect for both competitive and narrative play.

This set contains 1 large stilt pod, 2 small stilt pods, 5 walkways, 3 large high platforms, 1 large low platform, 1 small high platform and 1 small low platform.

The Industrial Stilt Pods are made from 3mm MDF. It is a great scenery kit to use in sci-fi skirmish games, and will work perfectly with 28-32mm games and miniatures.
Model supplied unpainted and requires assembly. We advise using PVA glue for the best results. Any miniatures are for scale only and not included.