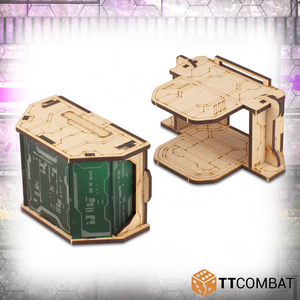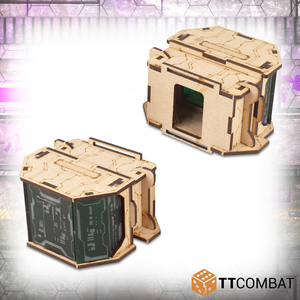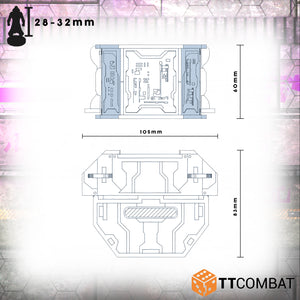 "I sure do hope that glass is bulletproof..."
Look, it's a hostile environment out there and we don't expect you to step outside but stairs take up too much room, therefore we've spent a fortune on these grav-lifts. Height is no issue* (*This has been untested) so as high as your structure goes, so do these!
The M.U.L.E Exterior Lift is made from 3mm MDF and Acrylic. It is a great scenery kit to use in Sci-Fi skirmish games, will work perfectly with 28-32mm games and miniatures, and look great on any Sci-Fi inspired game board.
Model supplied unpainted and requires assembly. We advise using PVA glue for the best results. Some kits may need filing for a perfect fit - always dry fit your models first for best results. Any miniatures are for scale only and are not included.