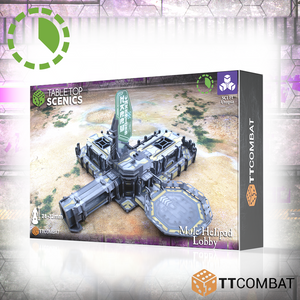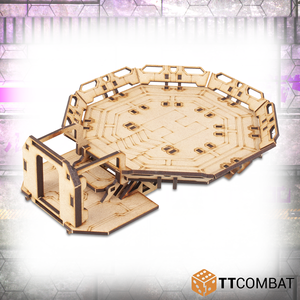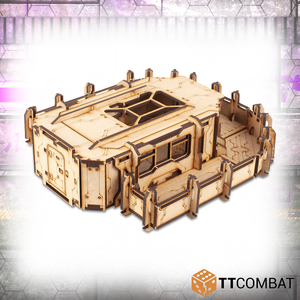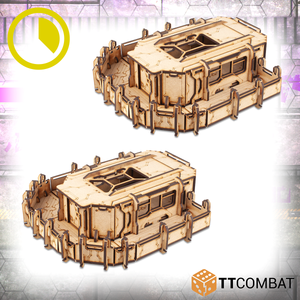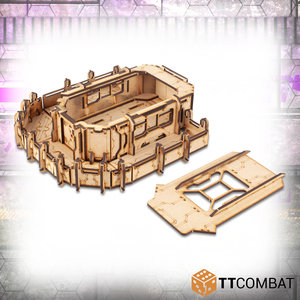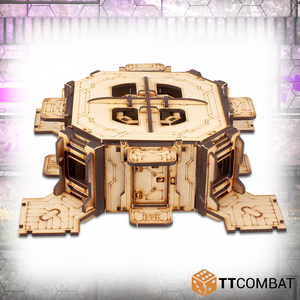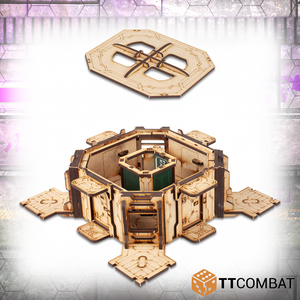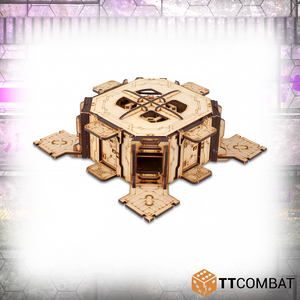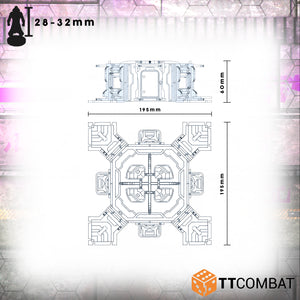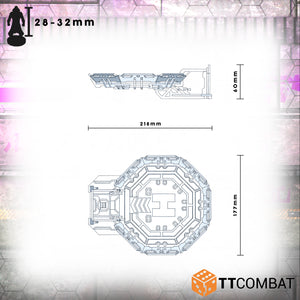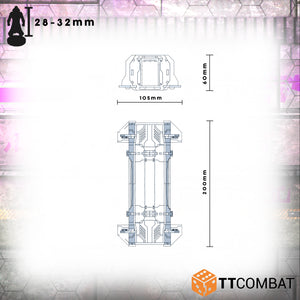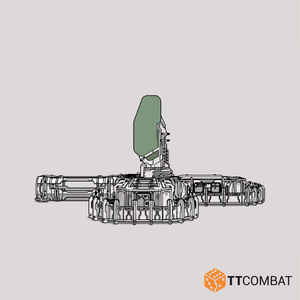 "Makes total sense to highlight exactly where the highrollers are coming and going from, doesnt make them a target at all..."
When the high rollers and the all-important types are flying in and out all day, it's wise have a fully functional lobby for their arrivals. This kit is fully functional with the rest of the M.U.L.E range and can be expanded to fill all ends of your game board.

This M.U.L.E kit contains:
1x Helipad
1x Tunnel
1x Core Module
1x HAB Module
The M.U.L.E Helipad Lobby kit is made from 3mm MDF and 3MM Acrylic. It is a great scenery kit to use in sci-fi skirmish games and will work perfectly with 28-32mm games and miniatures.
This Kit is supplied unpainted and requires assembly. We advise using PVA glue for the best results. Any miniatures are for scale only and are not included.